MONDAY: A cold but quiet Monday morning with area temperatures starting off in the 10s. Expect subfreezing highs in the upper 20s under a partly to mostly sunny sky.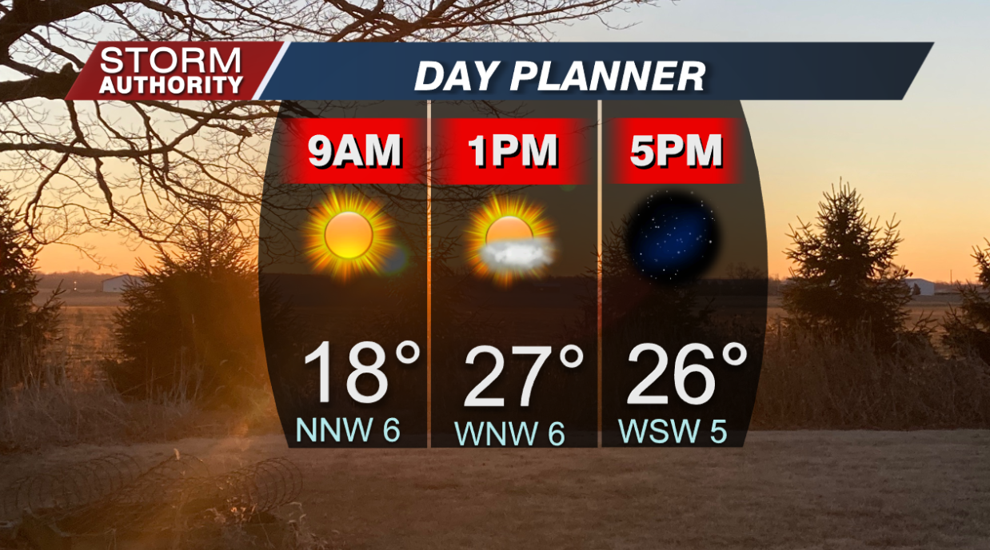 TONIGHT: Expect crystal clear skies tonight with lows in the lower 20s.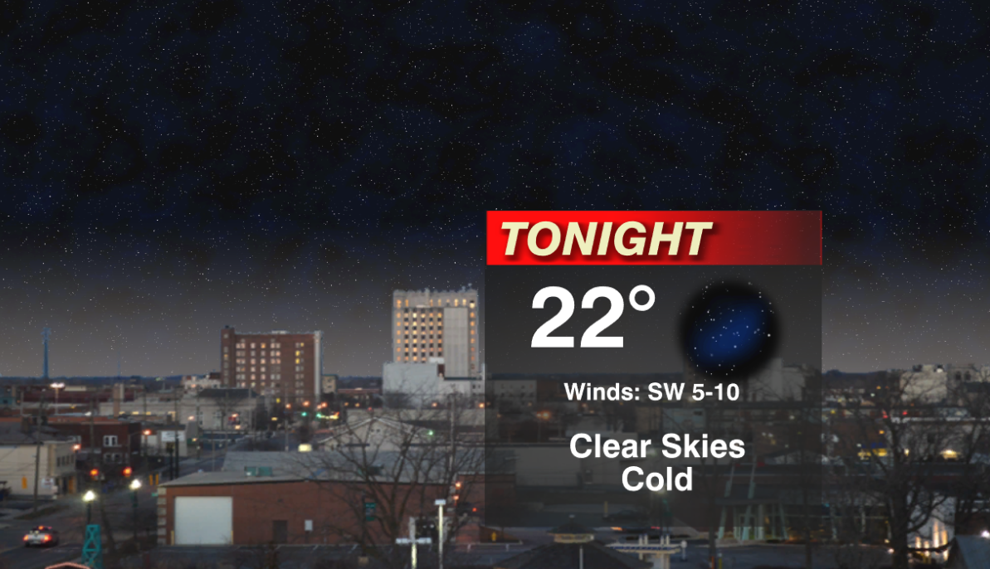 TUESDAY: Expect more sunshine to head our way, and southerly winds will give temperatures a boost. Expect highs in the upper 30s.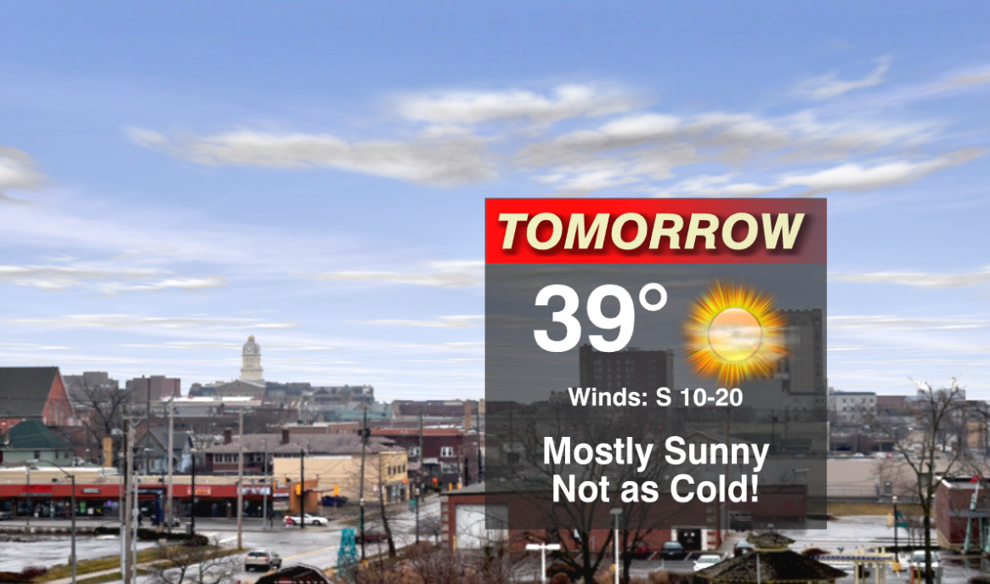 LOOKING AHEAD: Windy Tuesday night through Wednesday as strong low pressure center passes to our north. Wind gusts could reach and exceed 40mph at times. This system drags a cold front through, and causes temperatures to fall sharply into the 20s Wednesday afternoon. Highs by Thursday and Friday only hit the low 20s, and some could reach the single digits by Friday morning. There is a "chance" of snow Thursday afternoon and night, but model disagreement leads to a low confidence forecast at this distance.