It freezes and thaws, it expands and contracts, and if not mixed correctly it will first develop small cracks and later begin to fall apart. Concrete is everywhere — in the buildings we work in, in the bridges we drive over, in the sidewalks under our feet. And for all its firmness, it can be a delicate creature, demanding the right levels of knowledge and expertise to keep it stable and strong.
That's where the graduates of the concrete technology program at Rhodes State College come in. Started over two decades ago out of a need to ensure quality control within Ohio's concrete industry, it's consistently turned out certified, qualified experts who work in the Buckeye State and beyond to ensure that the concrete being used at any job site is up to the task at hand.
"We figure out what chemicals to put into these mixes to allow the concrete to do what it needs to do — possibly curing and setting faster for cold weather, or slowing it down in the summer when it's really hot, or making it more flowable so it will be easier to place," says Erik Robey, the program's chair and assistant professor. "We're the quality control. Whether it's fresh concrete or hardened concrete, we're doing all the mix design, the testing, and the evaluation. That's what we do."
This isn't laying fresh concrete and smoothing it with a trowel — this is real-world concrete science, which involves checking water and air contents, making cylinders and beams, testing those specimens in compression machines, and conducting other tests either at the work site or in a lab. And there's clearly a demand for those well-versed in the field, given that graduates of the Rhodes program typically have jobs lined up before they even graduate.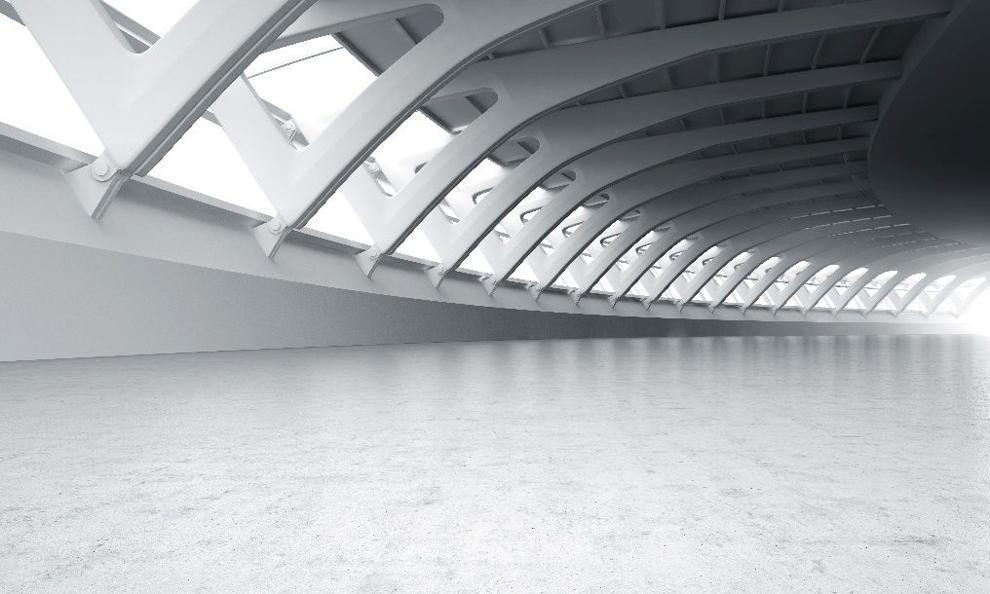 "There is a huge technical component to understanding the chemicals, the mix, the quality control, and knowing how all of it works together," Robey says. "And it's a very rewarding career. Financially, it pays quite well."
It was Ohio Concrete, an industry group, which first approached Rhodes State over 20 years ago to discuss the need for a program that could help fill the need for quality control personnel within the state's concrete industry. "They said, 'We need quality control folks in our industry and we don't have them. So we need a college that will make them,'" Robey recalls. A laboratory was built, a curriculum was designed. Scholarship money followed, with a dozen or more scholarships available to concrete technology students each year.
One of only a handful of associate degree programs of its kind nationally, Rhodes State's Concrete Technology also builds in certifications that students will need for employment — including those from the federal Occupational Safety and Health Administration (OSHA) and the American Concrete Institute (ACI). Other ACI certifications can be obtained depending on career goals; Rhodes graduates have gone on to work for concrete companies, construction and architectural firms, and public agencies.
"Some of my graduates get dirty every day, and some of them wear nice khakis and have a clipboard and drive a nice truck and are out there making sure things are working smoothly," Robey says. "This is a career for folks who want to stay away from the cubicle — they like to be outside, like being hands-on, like seeing things being built. Ask our alumni what the best part of their job is, and their response is that every day is different."
Rhodes State graduates fill a critical role in the construction process, helping both concrete companies and the public by ensuring concrete is up to whatever job it's being used for. Some may monitor air content, given that the wrong value will cause concrete to begin prematurely cracking and flaking after a certain number of freeze and thaw cycles. Others make cylinders out of concrete sampled from a job site, and in a lab compress them until they explode to ensure they meet certain strength standards.
"We're in this market where we test, and test again, and retest to make sure that everything is just perfect," Robey says.
And the need for experts who can provide that degree of assurance is clearly there, in Ohio and elsewhere. Interested in pursuing a career in a growing field with a high rate of job placement and strong starting salaries? For more information on the Concrete Technology program at Rhodes State College, contact admissions at (419) 995-8320, or visit their website at RhodesState.edu.