Some area students are hoping to make a difference in the lives of children fighting for their lives.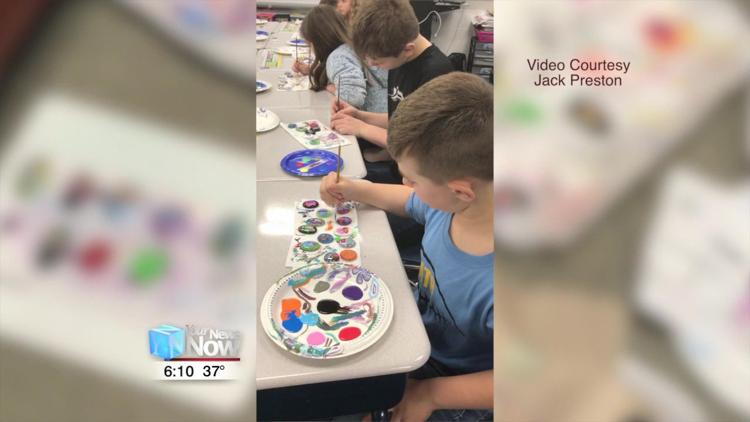 Budding artists in Betty Wiedenbein's 4th-grade class are painting butterflies on glass rocks to support children with brain tumors. Why butterflies? They are the emblem for Nationwide Children's Hospital in Columbus. The project came about as part of a growing non-profit "Rockin' on the Run" to bring awareness and research to pediatric brain tumors. The students will sell their creations for a dollar at their Spring Arts Festival at Bath Middle School on March 29th from 4 to 8:30 p.m.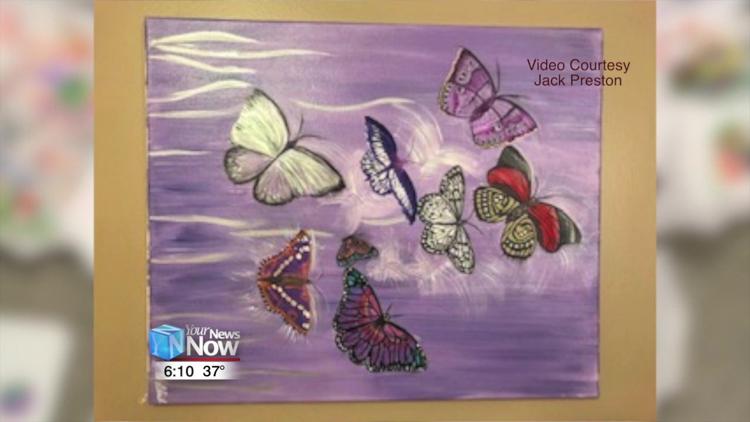 Wapakoneta Girl Scout Troop 263 Unit 209 also getting involved as a service project. Their larger rocks will be for sale at Riverside Arts Center and Image Masters for $3 each. Money raised will go toward research, the Fun Fund for the pediatric cancer floor, and for wagons to transport the children to treatments. Just last year "Rockin' on the Run" based in London, Ohio raised $30,000 for their cause.
The local Butterfly Rock Project is being spearheaded by Wapakoneta resident Jack Preston. He will also be having an online auction of butterfly paintings by Atlanta artist Kathleen Wilhoit. You can find out more by going to their website https://www.rockinontherun.org/.