The Lima Public Works Department issued a statement that Spring Street in between Union and Central will be closed for the time being.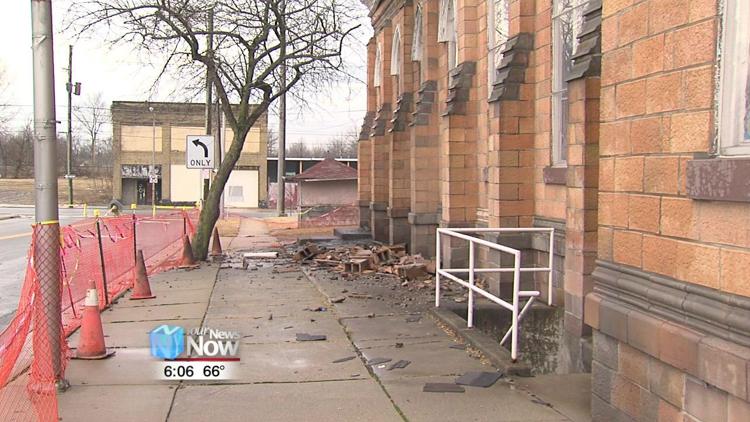 The city closed the street on Wednesday, citing the deterioration of the building at 201 South Union. The building is the site of a church that has not been in use for a few years, Public Works Director Howard Elstro said. The regular process to condemn the building was bypassed and an emergency notice was issued to the owner of the building. It requires the owner to take immediate action to demolish the structure.
"We found brick and debris on the north side of the building, that had scattered onto the sidewalk and into the street and immediately placed barricades so we could protect the general public from any kind of injury or harm due to the building being unstable," Elstro said.
Elstro expects the building to be demolished in a matter of days.