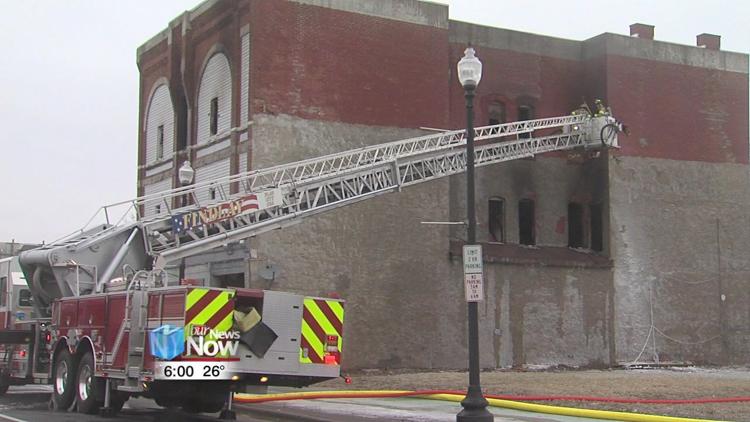 The Findlay Fire Department is investigating a fire that broke out in an unoccupied building in Downtown Findlay.
Firefighters were called to the 200 block of N. Main St. around 3:30 am for reports of fire and smoke coming out of the second-floor windows of a vacant building. Luckily for responders, the weather was generally calm and the building was already secured from the outside, as it had been sitting empty for a couple of months. It took under an hour to get the flames under control but several more were spent extinguishing hot spots and clearing debris.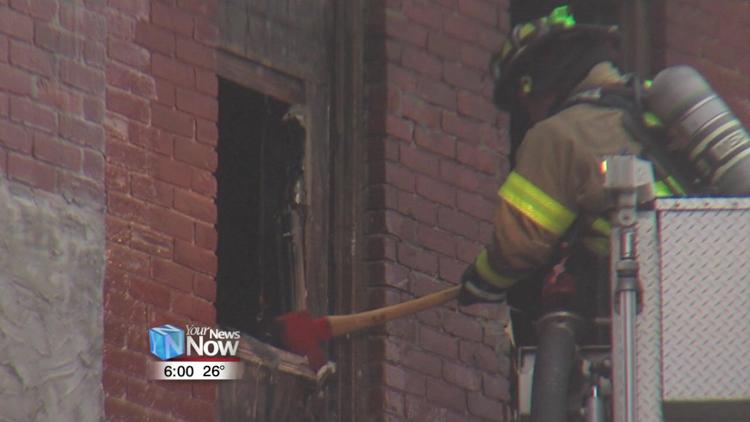 The biggest issue the department ran into was the poor structural condition the building was in.
"Structurally-wise, you have some dead areas between floors and we've had some floor collapse between the second and third floor and then some of the third-floor roof has collapsed so we've got a two or three-foot area that is difficult to get water on," said Battalion Chief Matt Traver.
It is not yet known what the cause of the fire was, or the total dollar amounts worth of damage that resulted but Traver says there was extensive heat and smoke damage throughout.