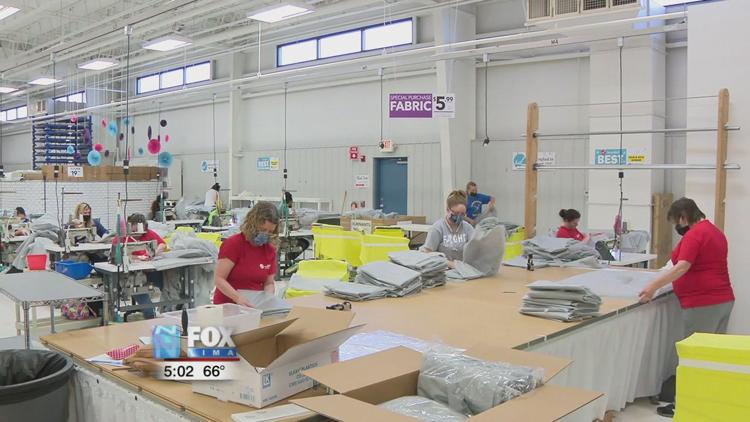 You may know KAM Manufacturing in Van Wert for their cut-and-sew products, like handbags. But, like many companies, the manufacturer found themselves temporarily shut down as COVID-19 hit our area.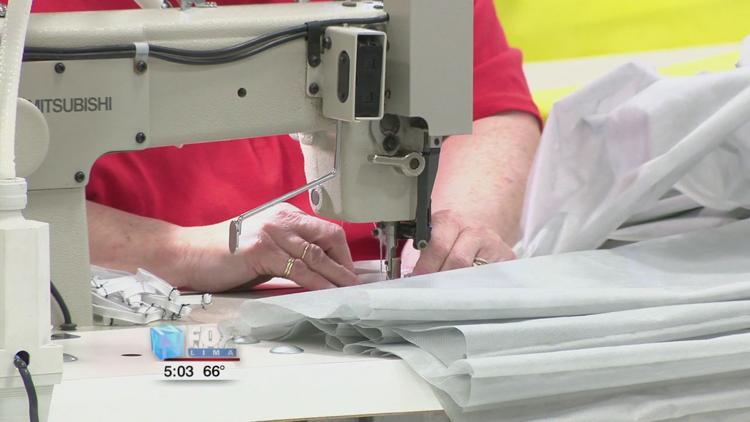 They decided to take the initiative and try their hand at making personal protective equipment, or PPE, once they were able to open again. With the change, they had to figure out how to use what they had to make something new.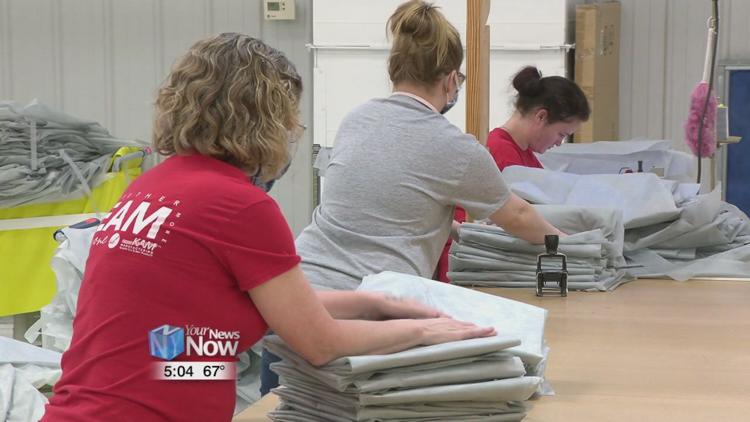 "We had the facility, we had the equipment, and most importantly, we had the people that we knew could do it," said Ollie Adams, owner of KAM Manufacturing. "It certainly wasn't easy doing it, but we knew we had to get something in here if we were going to stay open, and we wanted to help - we knew there was a shortage for PPE, so we wanted to help."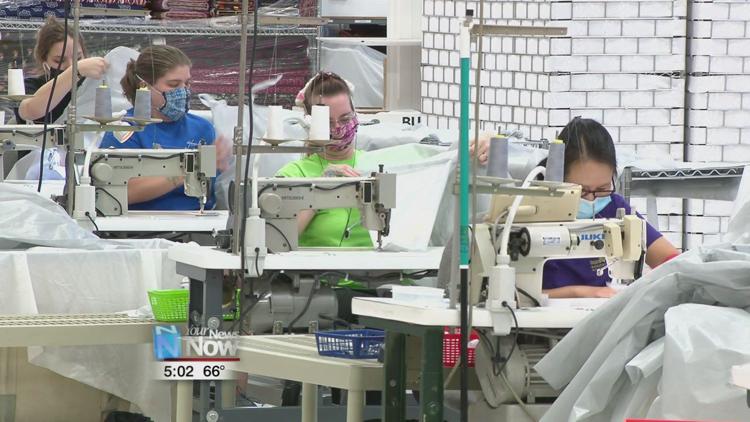 The company has been putting together masks, as well as isolation gowns to be sold both online as well as in large orders to businesses. This meant upping their workforce to satisfy demand, with many of those workers coming in from around the area.
"When we started off, we had 29 people before the stay at home orders, and we got all 29 of those people back," Adams said. "We've added people in the last two weeks to where we're up to 42, and we have room to double that."
Those with KAM Manufacturing say that it's not just sewing and shipping out the equipment, either - there's a lot that goes on beyond putting the equipment together, like implementing new safety protocol.
"There's a lot of work that goes into converting a facility, working with vendors, you have to get the material, you have to get trained staff, so there's a lot of behind-the-scenes work that took place before we could bring everybody back in and create this PPE for everybody," said Ty Coil, marketing manager for KAM Manufacturing.
Since starting in April, KAM Manufacturing has produced more than 15,000 isolation gowns and 25,000 personal face masks.