One of the hottest new country music artists will be the headlining act at this year's Allen County Fair.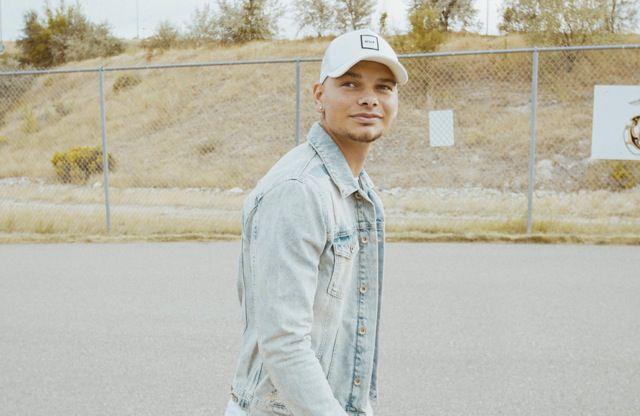 It was announced Monday, Kane Brown will be the headliner at this year's fair on August 17. Fair general manager, Bob Fricke, said the fair board has worked 17 months to get Brown to Allen County and they are excited to finally announce it. Fricke said Brown sells out everywhere he goes, including every show on his first headlining tour. His debut self-titled album went Gold-Certified and is country music's best selling new-artist debut since 2014. Fricke said Brown was the first choice the whole way through the process.
"We're always looking at the best possible entertainment to bring in and whether it be country, rock the ventriloquist with Darcy, what's available to us, what's within our reach, what fix on the routing," said Fricke. "When we started looking at Kane and things started coming together we just kept getting a little more excited, but we're thrilled. He was our number one choice for this year."
Tickets go on sale May 21 at 9 a.m. You can purchase tickets at the fairgrounds box office or go to allencofair.com.
Press Release from the Allen County Fair
Lima, Ohio — May 13, 2019: The Allen County Fair is pleased to announce that Kane Brown, one of today's most exciting young country music artists, will headline and appear live, in concert Saturday, August 17th at this year's Allen County Fair Grandstand.
Fair General Manager Bob Fricke said, "The Allen County Fair's Board of Directors heard the public's desire to see great country music acts and jumped at the opportunity to get Kane Brown! This young artist sold out every single venue on his first headlining tour! We are incredibly excited we've been able to get this act for our fans."
As Fricke stated above, Kane Brown sold out every stop of his first headlining tour and hasn't looked back. He has built an amazing online following of nearly 4 million social subscribers by developing a compassionate backand-forth with fans of all stripes, sympathizing with their struggles and celebrating their successes alongside his own. Kane Brown's debut self-titled album went Gold-Certified and stands as country's best-selling new-artist debut since 2014. It debuted at #1 on Billboard's Top Country Albums and Top 10 on the Billboard 200 all-genre chart with 51,000 units (45,000 in album sales) and became the #4 best-selling new-artist album debut of 2016, in any genre.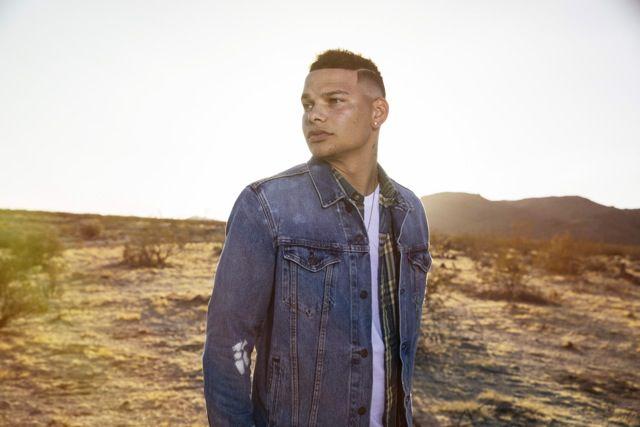 In October 2017, he again rocketed to the top of the charts with the release of Kane Brown Deluxe Edition – a 15-song edition of his self-titled album – debuting at #1 on Billboard's Top Country Albums and Top 5 on the Billboard 200. The singer/songwriter became the first artist ever to be #1 on all five of Billboard's main country charts simultaneously, including Top Country Albums; Country Digital Song Sales (with the #1 debuting "Heaven"); and Country Airplay, Hot Country Songs, and Country Streaming Songs (with "What Ifs"). From that album came Brown's latest single, the already-Gold-certified 2018 chart-climber, "Heaven." It's a song he thought would speak to his fiancée and his fans. Says Brown, "Heaven' is a song that I heard while Matt McGinn, Lindsay Rimes, and Shy Carter were still writing. As soon as I heard it, I knew I had to record it. It just fit me."
Tickets for the Kane Brown concert go on sale Tuesday, May 21st at 9:00 am at www.allencofair.com or at the Fair Box office. Ticket prices are $100 for VIP Pit, $65 for the Party Pit, $55 for track seating and $45 for grandstand and bleachers. Prices include service charges, but do not include a general admission ticket to the Fair, which is required. Fair admission tickets may be ordered at the same time as concert tickets. VISA and MasterCard are accepted. A seating chart and additional information can also be found on the Fair's website at www.allencofair.com.