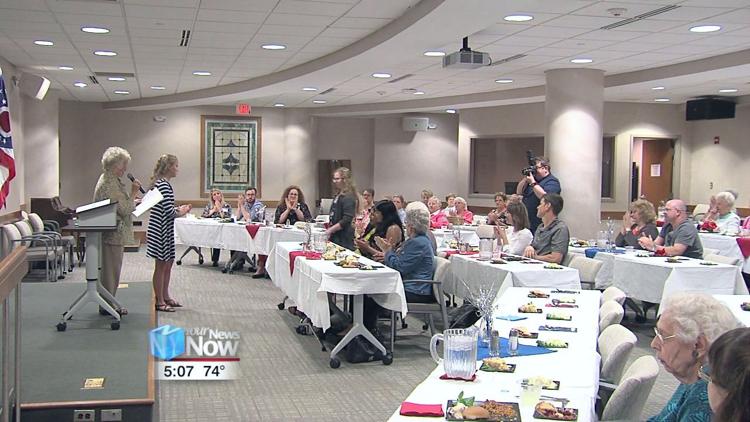 As school years wrap up, Lima Memorial Health System is rewarding some of those hard-working students.
Both the Lima Memorial Auxiliary and Lima Memorial School of Nursing Alumnae handed out scholarships to students who plan to pursue a career in the medical field. Four students in total received a $1,500 scholarship. Bonnie Shook of the selection committee said it's great to help out these students because they are our future. Also recognized were the 'Volunteen of the Year' and the '2019 Volunteen Scholarship.' Madison Wiseman, one of the recipients, said volunteering helped introduce her to the medical field.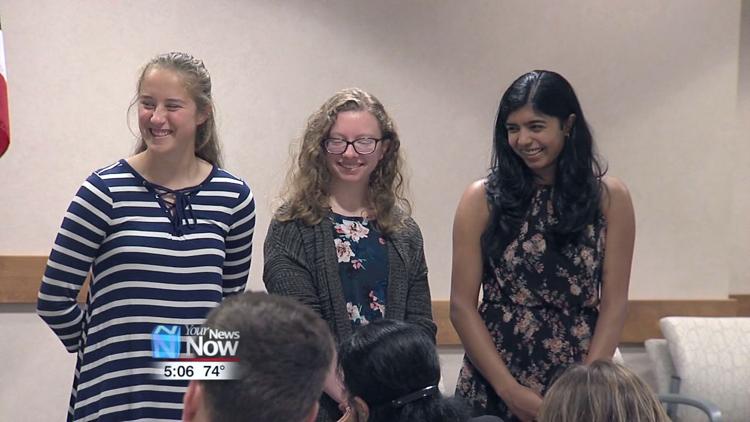 "We're always really excited and it's such a pleasure to give these scholarships to these young people to step into the future," Shook said, chairperson for the scholarship selection committee for Lima Memorial Auxiliary. "I always feel it's just one small step for them to step into perfect excellence and success in their chosen career."
"I think it's nice to -- you can get a feel of what you want to do because when I first started volunteering I didn't really know what I wanted to do," said Wiseman, the 2019 Volunteen Scholarship recipient. "So this gave me an idea what I want to be in a hospital for work, so."
The scholarship award winners are as follows:
Grace Earl - Elida High School
Zachary Lape - Van Wert High School
Sanjana Rajasekaran - Shawnee High School
Autumn Thompson - Columbus Grove High School
Volunteen of the Year:
Sanjana Rajasekaran
2019 Volunteen Scholarship:
Madison Wiseman - Columbus Grove High School