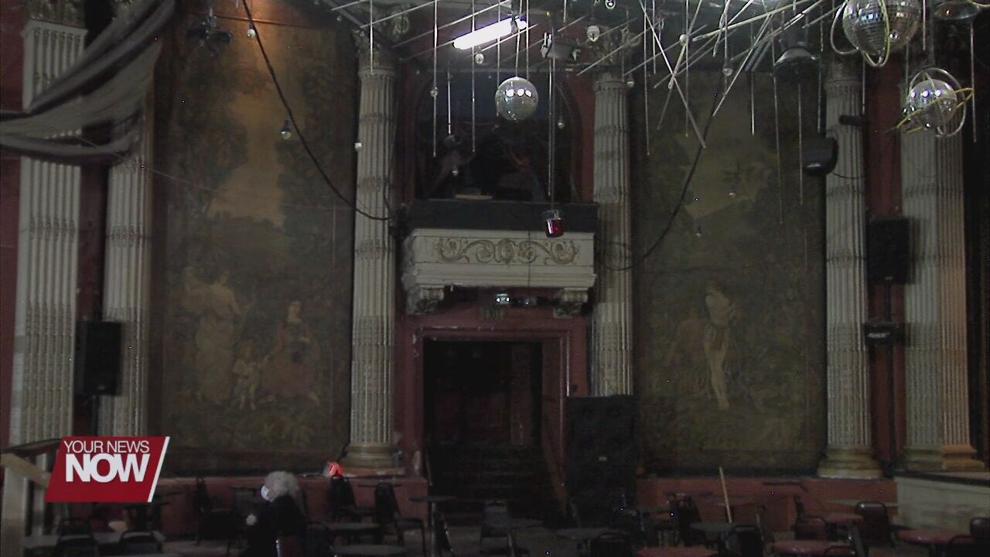 For several decades at the Ohio Theatre, figures depicted on murals original to the building were hidden, kept behind paneling, but now they've been unveiled for the world to see.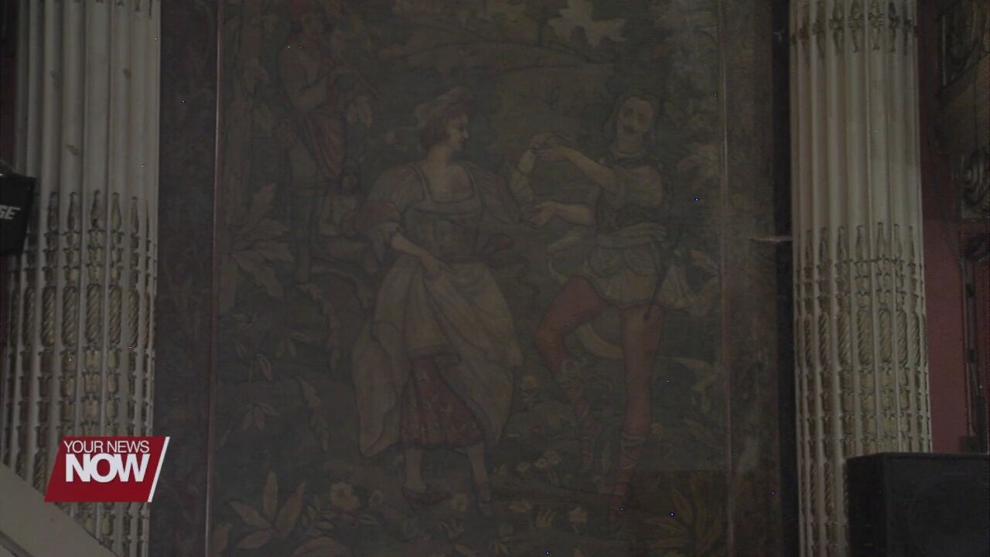 Painted on canvas, four murals on the walls of the Ohio Theatre have been with the building since it was built in 1927.
However, for about thirty years, the murals were obscured, and work is being done now to restore these murals and showcase them. It's all part of the plan for the staff restoring the theatre back to its original glory.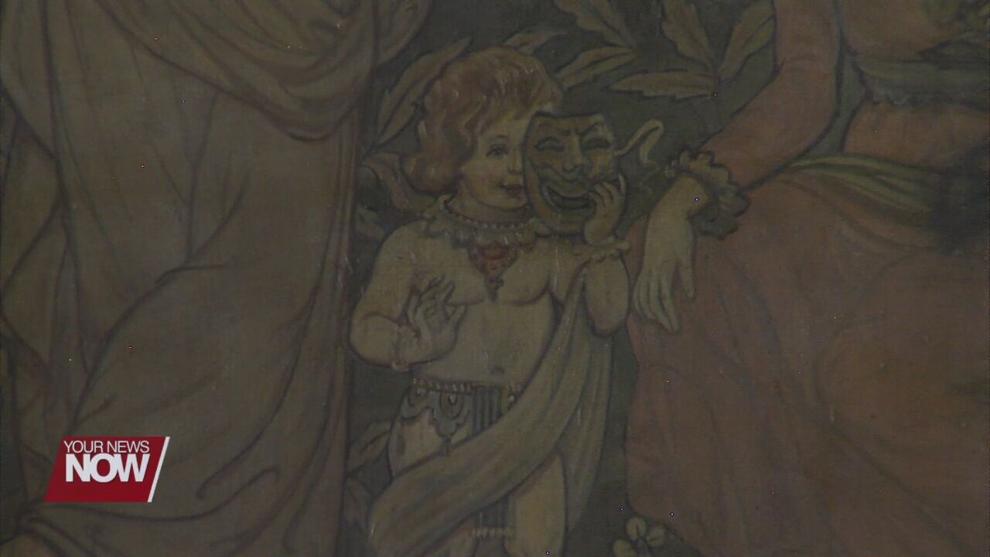 "While we're restoring the Ohio Theater, we're paying very close attention to what was up original and what was altered over the years," said Michael Bouson, co-owner of the Ohio Theatre. "The things that were original and that have been preserved, we're going to further preserve them and try to return them to their former glory."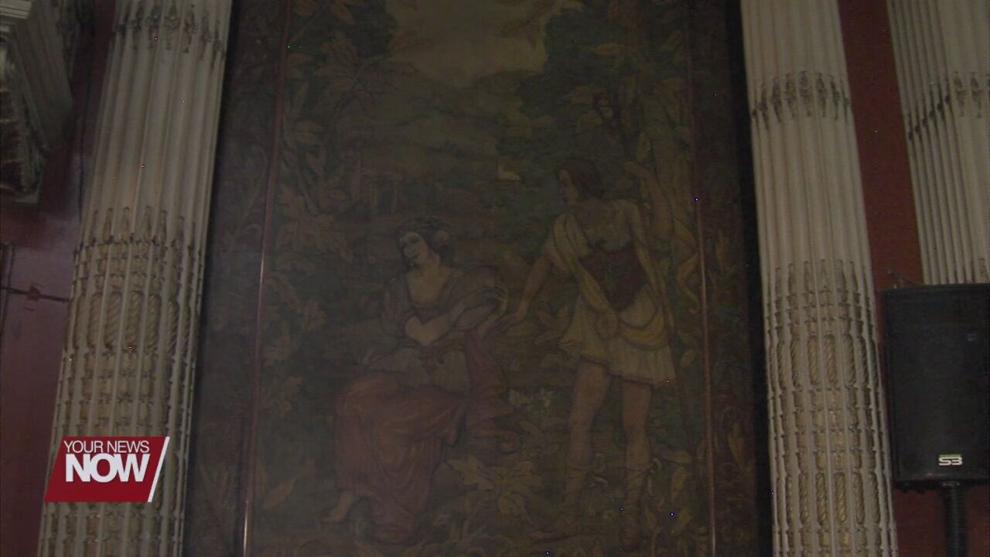 ArtSpace/Lima is teaming up with the theatre in the restoration project, finding ways to wipe away decades of smoke and dust to reveal these murals' former luster.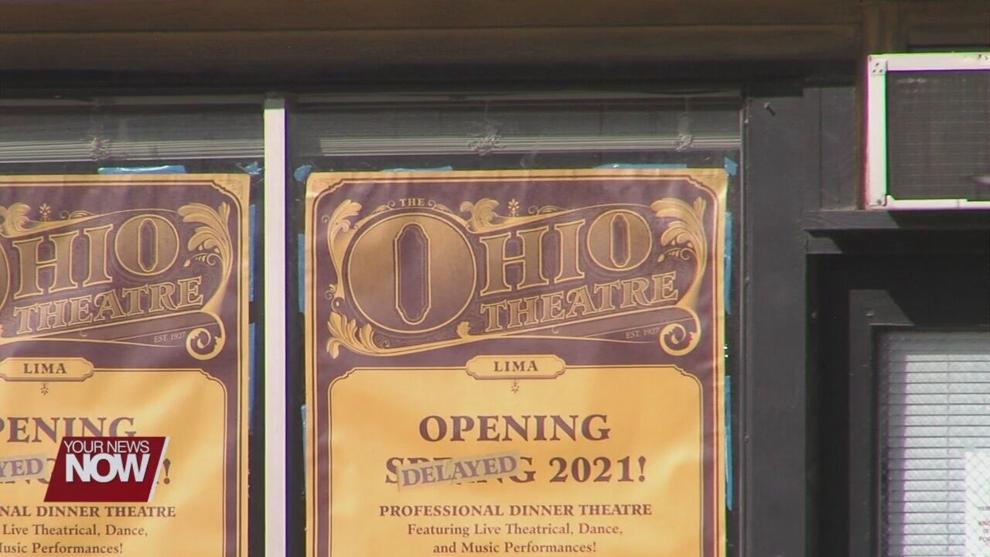 "We're going to do some testing," said Sally Windle, executive director of ArtSpace. "We have some materials that we've done with paintings, and would like to test the murals with a variety products just to see it that it will take the color and also not damage the original canvas."
And as the restoration and renovation of the Ohio Theatre continues, a fundraising event is being held for the public to help raise the money needed to keep this project going.
"We've got our fundraising tours coming up this weekend and next weekend," Bouson said. "It's an opportunity for folks to come in and tour the facility, see what we've done so far, hear about what is to come, you get a t-shirt and a bottle of water, and it's only 30 bucks."
You can purchase tickets for the tours at the Ohio Theatre's website or the Friends of the Ohio Theatre Facebook page.