Every Christmas, a church goes out of its way to positively influence children from across the world.
On Tuesday night they got the chance to hear from those impacted. Alex Nsengimana was one of 250 Rawandan children who received a Operation Christmas Child shoebox from Wayne Street United Methodist Church in St. Marys. Each shoebox is filled with school supplies, toiletries, and toys. Alex Nsengimana was a child at the time and he was orphaned after losing his family.
"All of us kids had lost our loved ones and 250 of us were living in a facility that was built for only 60 people and for us to receive a gift and to know that someone out there was thinking about us," said Nsengimana. "Someone packed that gift for us and no one else could take that away from us. It was very, very special."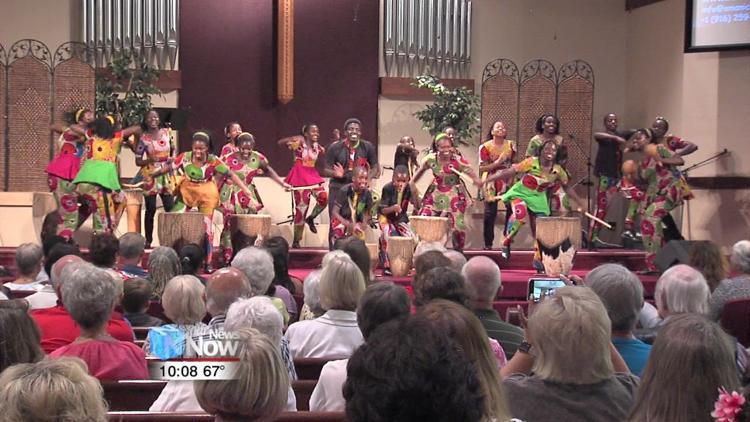 In support of Operation Christmas Child, Amani Children's Choir from Uganda put on a performance for the church. One of the choir members says she was also greatly affected by the shoebox gift.
"We come here with our testimonies," Daphine Nassuna, an Amani Children's Choir member. "We've received the box and they changed our lives. We got to know Christ through the boxes because we expected to get more boxes when we go to church and we got salvation."
Those who are looking to donate to Operation Christmas Child are encouraged to visit samaritanspurse.org/donate.