Monday afternoon, the Lima Rotary Club welcomed in some special four-legged friends to their meeting.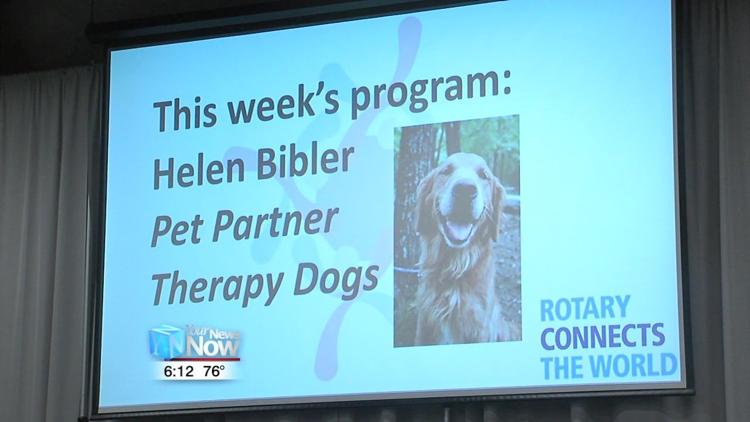 Two of the dogs that are part of Lima Memorial's therapy dogs program and their handlers were at Lima Rotary. The handlers talked about some of the things they do with the program, and the services that they can offer for people of all ages throughout the area.
That can be anything from helping someone recovering in the hospital, to making sure that a student is able to do their work away from home.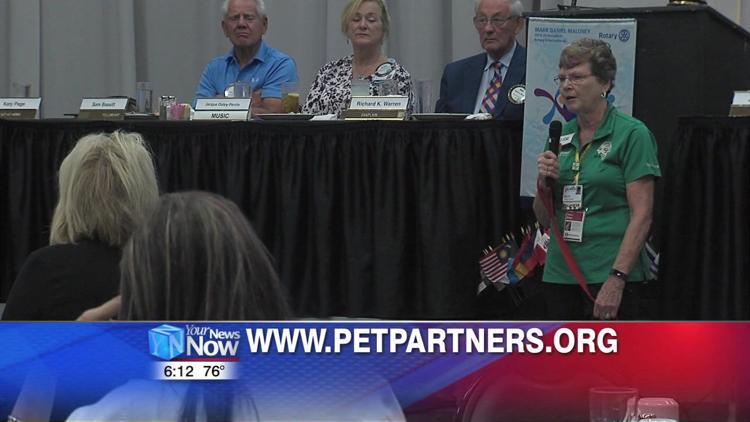 "At schools we have kids that have issues or are really nervous, maybe something happened and they won't tell people," said Helen Bibler, chairperson for the therapy dogs program. "We've had situations where they've pet the dog and they'll tell the dog within five minutes what's going on so, we can help the child."
If you're interested in learning more about how to get involved with therapy dogs, you can find more information at www.petpartners.org