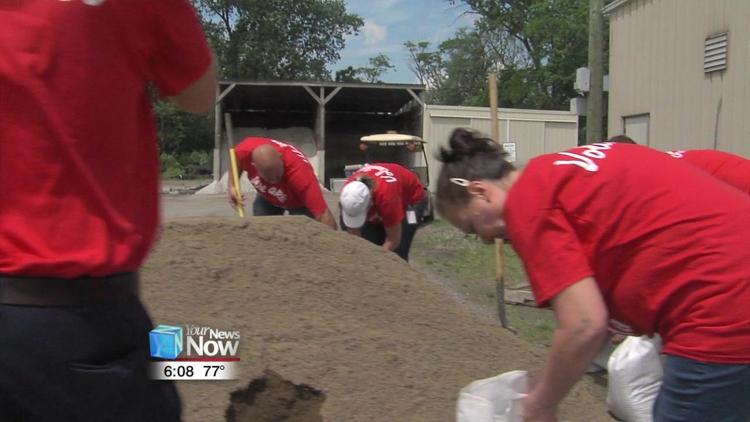 A Bluffton manufacturer is teaming up with Honda to help clean up communities across America. More than 25 thousand volunteers are taking part in the fourth annual team Honda Week of Service, which is designed to help employees give back to their communities.
Friday, volunteers from SRK Ohio spent time out of the office to get their hands dirty and make a positive impact in Bluffton. They participated in various projects, such as cleaning up around Buckeye Lake and filling up sandbags, as well as general cleaning of SRK and its surrounding area.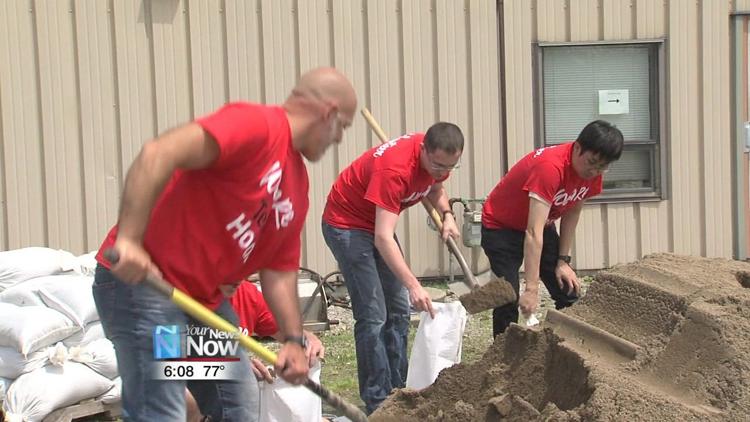 "It's very important to be a good community player," says Keah Egbert, Assistant Manager of Benefits and Payroll for SRK Ohio. "So we are excited to be able to do that. We bring in a lot of people from surrounding areas to Bluffton. So we want to keep Bluffton a beautiful place to live."
This year's Honda Week of Service is meant to coincide with the 60th anniversary of the first North American Honda operation that opened on June 11th, 1959.