Last summer, the Elder and Ashby families held a special golf scramble to remember their loved one, Andrew Elder, who had lost his battle with addiction.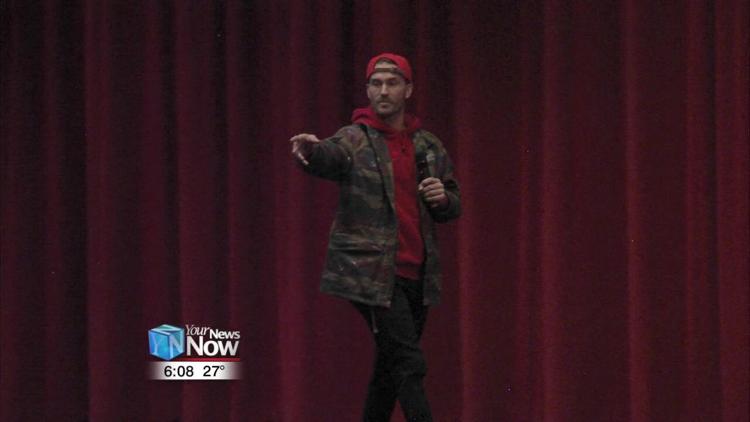 The money raised at that outing went towards drug and addiction education, and one way that was achieved was through motivational speaker Tony Hoffman stopping in to Van Wert to talk to students about his experiences in life, his emotional struggles and substance abuse issues, and how one choice can change change the rest of those students' lives.
Hoffman says that some of the things that students are facing depends on where they are in their school career.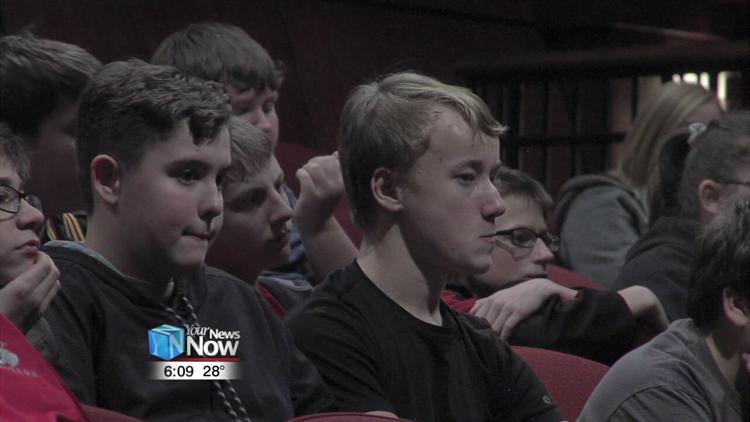 "Each level has its own importance - middle school students are about to take a path, and that path leads through their adulthood, and so the message for them is to say 'here's two pathways, find out which one you're going on, and if you're on the wrong one that I was on, you might want to change paths'," said Hoffman, who is also a former BMX champion. "In high school, it's so much more focused on their choices, because the choices and attitudes that they have right now are typically what they're going to have as an adult."
Both the high school and middle school principals at Van Wert have a similar thought in mind with Hoffman speaking at the school: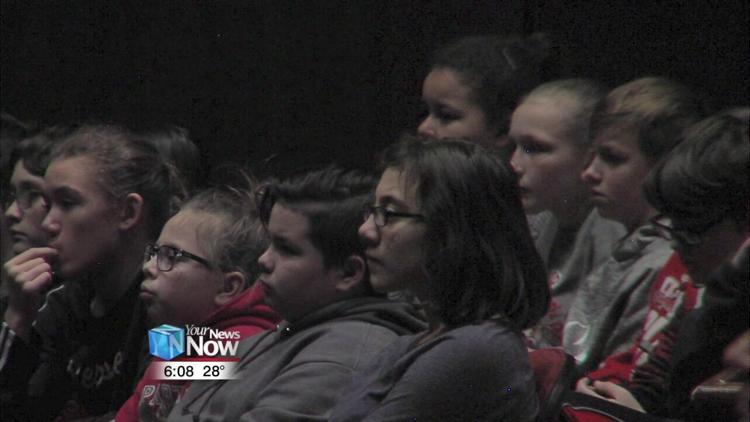 "If one student is able to stop or not go down the line of addiction, then how do you put a price on that, it's extremely valuable, and certainly if there is more than one, then all the better," said Bob Priest, principal of Van Wert High School
"There are 470 kids that are very influential right now, they're 12, 13, 14 year-olds, middle school kids, and if one kid gets a great message from this, and I'm confident the more, then we've done our job, and it's been successful," said Mark Bagley, Van Wert Middle School principal.