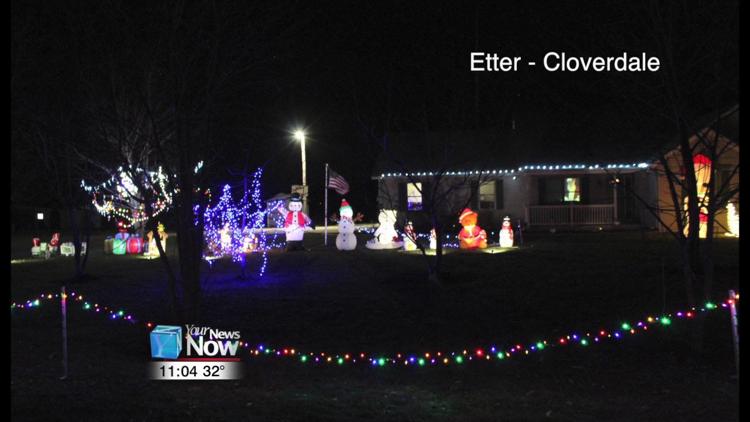 Two local electric cooperatives recognized two homes that have brighten people's holidays with Christmas lights.
Midwest Electric and Paulding Putnam Electric Cooperative held an online contest where people could submit and vote on the best Christmas light displays. After the votes were tallied the homes of Ryan and Sarah Bollenbacher and Casey Etter won for each respective electric cooperative. The Bollenbachers say it takes them and their kids around two days to complete the lighting display at their home in St. Henry and it took 18-year-old Etter from Cloverdale around five days to put up 10,000 lights at his family home.
Each of the homes received a $50 credit on their electric bill for winning the contest.