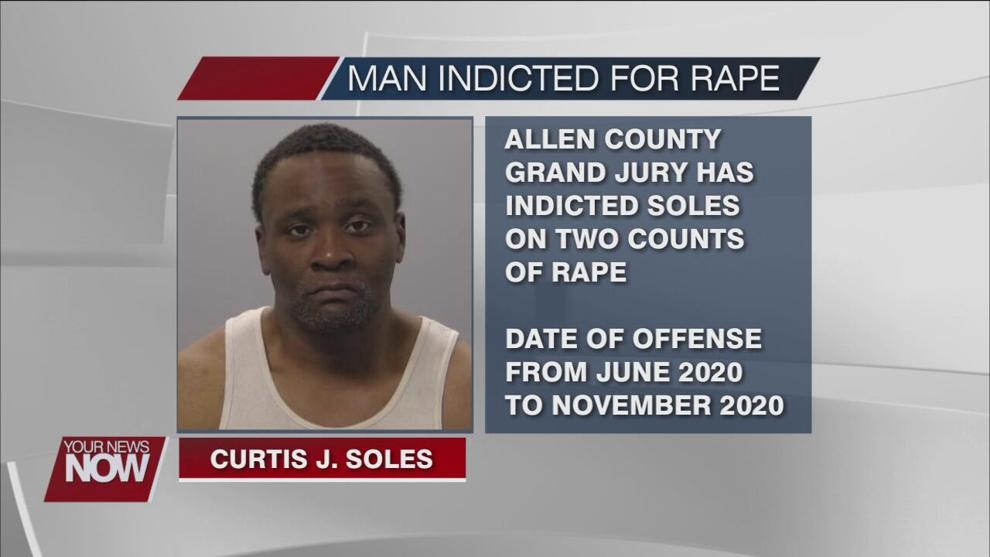 The Allen County Grand Jury has indicted a Lima man on rape charges.
Curtis J. Soles was indicted by the Allen County Grand Jury on two counts of rape charges (Felony 1). 
According to the indictment, on or about June 1st, 2020 through November 20th, 2020, Soles engaged in sexual conduct with a minor that was under the age of 18.
Soles will now appear for a pre-trial in Allen County Common Pleas Court on March 3rd, 2021.