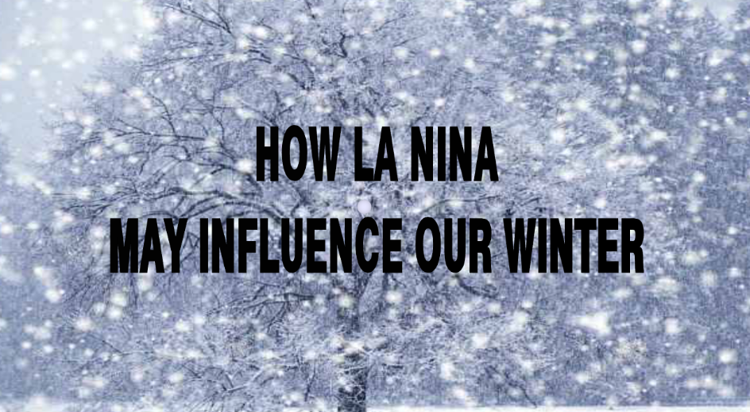 This is the time of year when meteorologists begin to gather some clues for what the winter may bring. While the science simply isn't there to gather specific details on how many storms or snowfall any one area will receive, we can come up with very broad ideas.
Ocean temperatures play a major role in our weather patterns, and that is one of the first factors we analyze. The National Oceanic and Atmospheric Administration declared in September that a La Nina pattern has become established, and gives a 75% probability that it will last through winter. What is La Nina? La Nina refers to the cooling of waters across the eastern and central equatorial Pacific Ocean. Why is this important? These temperature changes alter circulation patterns in the atmosphere and can influence the way weather patterns behave around our planet.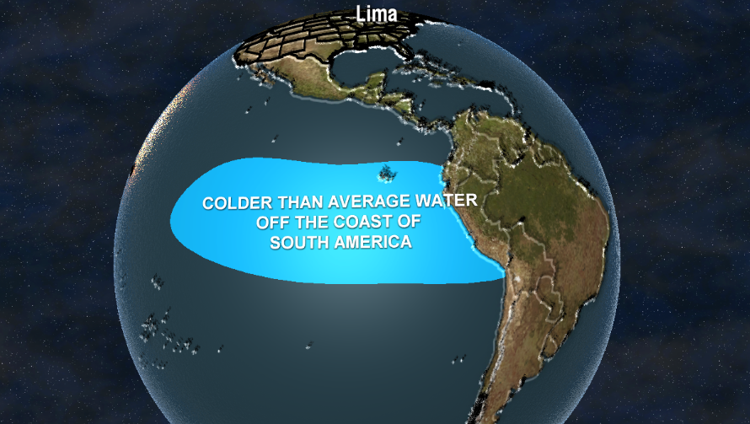 We are already seeing the impacts of a La Nina pattern. La Nina's notoriously produce active Atlantic hurricane seasons, and the 2020 season is on record pace. There have been 25 named storms in 2020, and the most ever occurred in 2005 with 28 storms.  There is still a good chance to match or break that all-time record!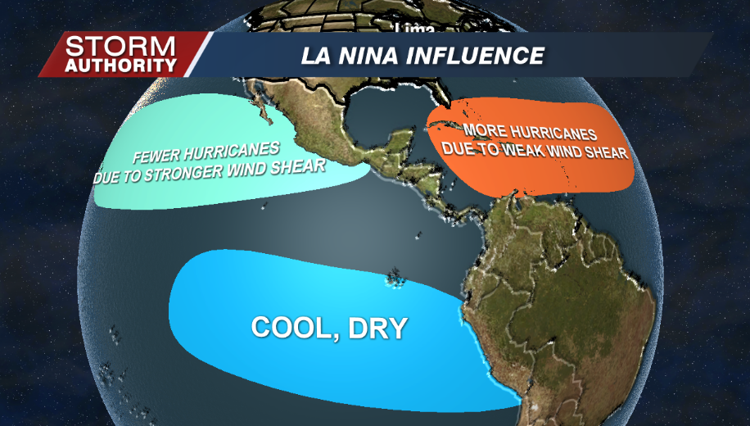 We know La Nina is an important pattern driver and will have at least some impact on the upcoming winter. A La Nina typically brings wetter than normal conditions across our region and big temperature swings from mild to cold.  The upper Midwest to the Pacific Northwest is usually colder and more active, and the Gulf Coast is typically warm and dry. Here is a map outlining general trends that we find in La Nina years: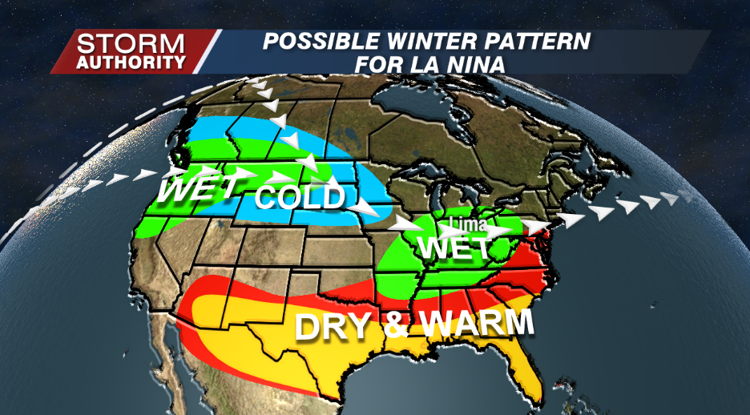 This can put our area on the line between rain and snow, which can sometimes yield ice events. The Groundhog Day 2011 storm comes to mind as our viewing area saw everything from crippling ice to heavy snow. Looking at our past 3 La Nina winters, 17-18 was a rather normal winter with respect to temperatures and snowfall. 11-12 was extremely mild, with snowfall just slightly below average. 10-11 was a very cold and snowy winter. Snowfall overall was normal or above average, but temperatures certainly varied widely those years.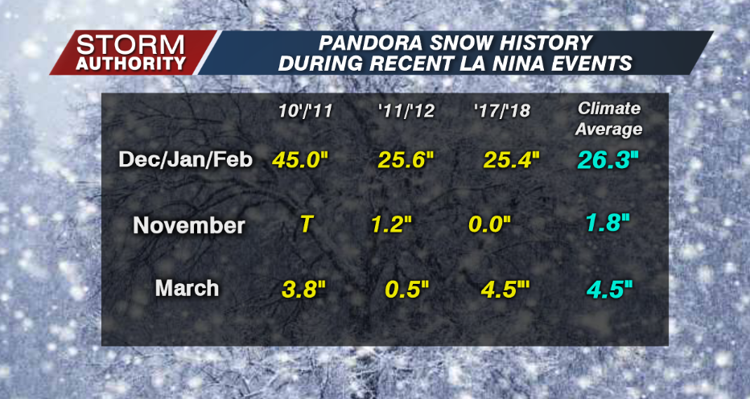 NOAA's early winter outlook for December-February shows what you would typically expect for a La Nina pattern, with near normal temperatures and above normal precipitation for our area. Current model data is also in favor of a wetter winter, but most data is warmer than the current NOAA outlook.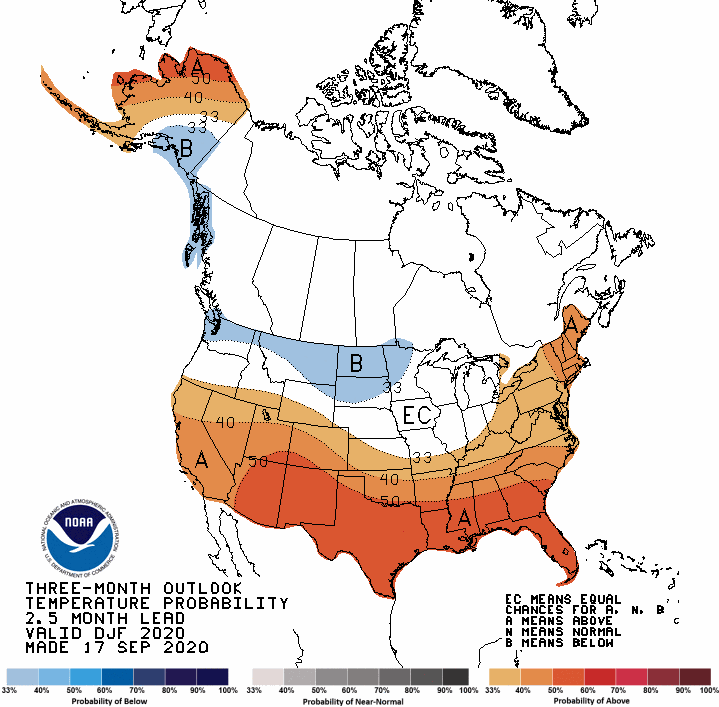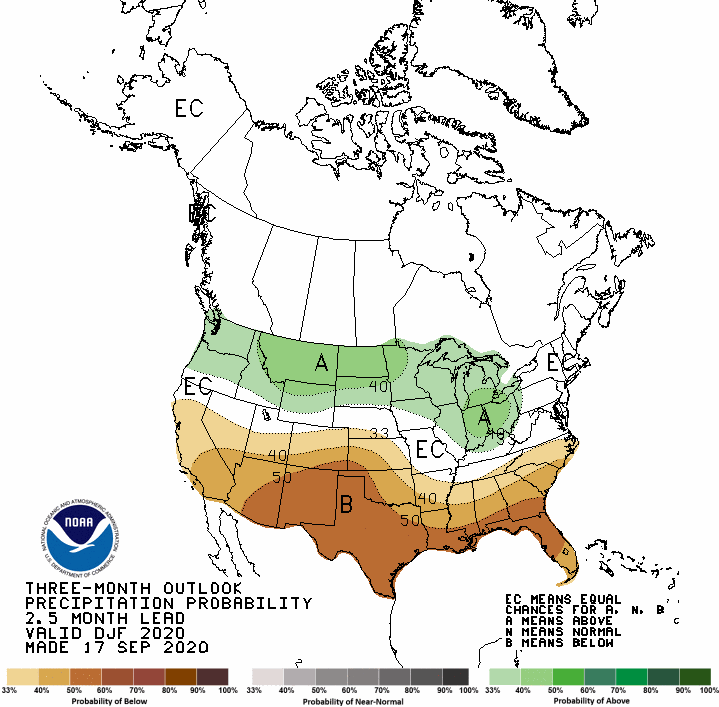 It should be noted that no two La Nina events are the same! Sometimes, La Nina years produce the opposite of what we normally would expect. In general, our area experiences more snow in La Nina years when compared to El Nino, and we know it won't be tough to beat last year's total!