An armed robbery Thursday night led to a deputy being shot at early Friday morning. No injuries were sustained but arrests were made.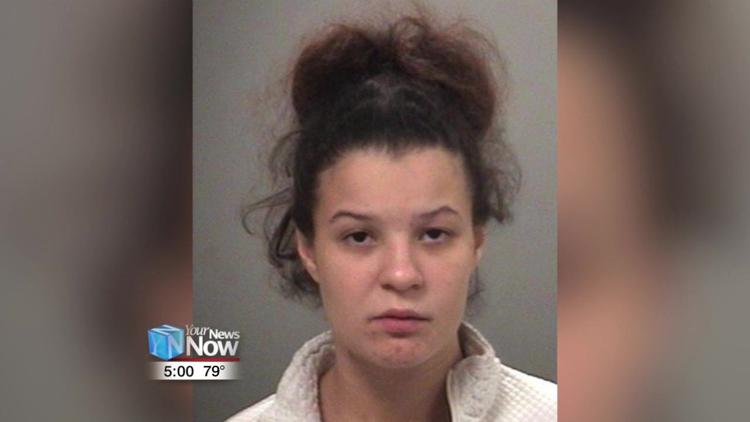 Two 17-year-olds, Duran Tyson Jr. and Zyshon Stiggers were arrested by the Allen County Sheriff's Office in connection to an armed robbery at Clark Gas Station on Bluelick Road. They took money from two registers and cigarettes at about 10 p.m. Thursday night and after viewing this surveillance video, officials were able to identify Tyson as one of the perpetrators. Law enforcement identified their vehicle and made a traffic stop near Tyson's home at about 1:40 Friday morning. Stiggers and 20-year-old Tapanga Ray were taken into custody. Just before 3 a.m. Tyson was observed walking near his home of 1175 Reese Ave. A deputy in an unmarked car spotted him.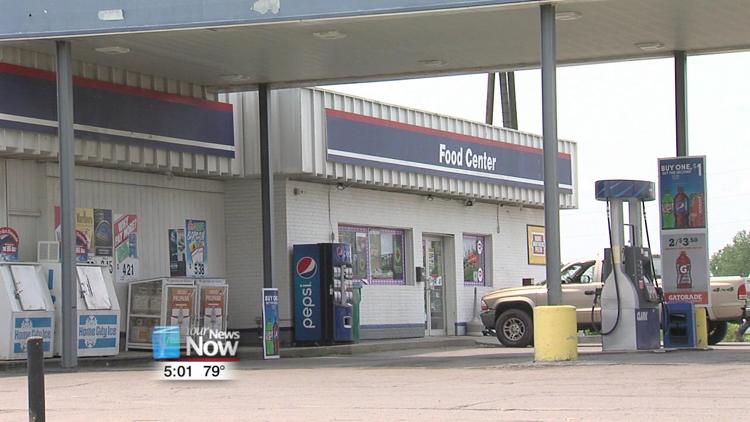 "He exited his vehicle," Allen County Sheriff Matt Treglia said during a news conference. "Stated he was a sheriff's office deputy and told him to stop. At that time Duran turned around and fired multiple rounds at the deputy. Striking the unmarked unit twice and one round traveling past the unit into two separate houses."
Tyson made it back to his home and with assistance from the Lima Police Department and the state highway patrol, the SWAT team surrounded the home. Tyson's mother contacted the Lima Police Department saying her and her family wanted to come out peacefully.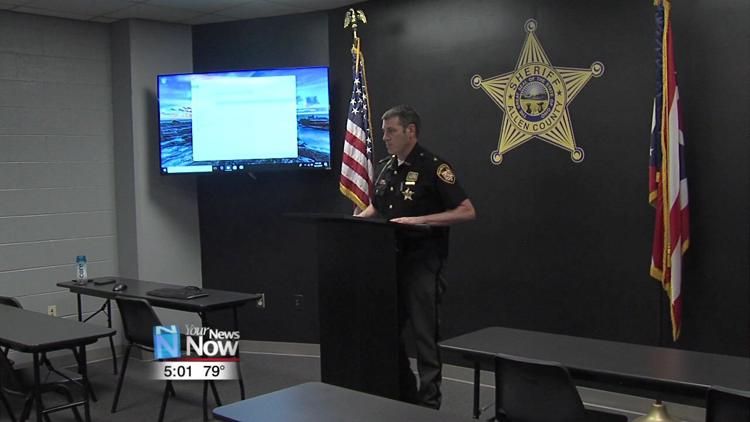 "Just goes to prove these officers that work here are willing to lay their lives on the line for the people of this community to make it a safer place. People like Duran Tyson want to take those freedoms from people and I think it's a horrible, horrible, horrible act on his part. And he's very, very fortunate that it ended the way it did because he could have very easily been killed."
All three are Lima residents being held on aggravated robbery.
Detectives are working with the Lima Police Department to determine if these are the same individuals who robbed the Clark Gas Station on Findlay Road.
Media Release from the Allen County Sheriff's Office
On Thursday, May 30, 2019 at approximately 9:56 P.M., deputies were dispatched to the Bluelick Clark Station located at 3550 E. Bluelick Road in reference to an aggravated robbery.
Witnesses described the suspects as black males, wearing hoodies and one male brandished a firearm. The suspects went behind the counter and each male took money from two cash registers as well as cigarettes from behind the counter. The suspects then left towards the east side of the building before leaving in a black vehicle.
Detectives arrived at 10:43 P.M. and viewed the video surveillance at the business and were able to get a clear view of one of the male suspects, who was observed being in the store approximately one hour prior to the robbery. The male was identified by law enforcement due to recent involvements as Duran T. Tyson Jr. (17 years old).
The males were observed in a black Ford Focus with a right front passenger hubcap missing. Deputies and Detectives checked the area of 1175 Reese Avenue (Duran's place of residence). A short time later, the black Ford Focus was observed driving to the residence of 1175 Reese Avenue where it stopped for a short period of time before leaving the area.
A traffic stop was then conducted at 1:39 A.M. on the described vehicle on W. Vine St. at S. Broadway St. The individuals in the car at that time were identified as Tapanga Ray and Zyshon Stiggers. The vehicle was towed and the two subjects were placed into custody.
Deputies remained in the area of 1175 Reese Avenue and at approximately 2:50 A.M. Duran T. Tyson Jr. was observed walking in the area. After seeing a marked Sheriff's Office Patrol unit, Duran began to flee toward his residence.
A patrol deputy patrolling the area in an unmarked unit, observed Duran fleeing toward his residence (1175 Reese Ave.). As the Deputy exited his vehicle, identified himself, and ordered Duran to stop, Duran turned toward the deputy and fired multiple rounds. The deputy was not hit by the gunfire and at this time, we do not have an exact count on the number of rounds fired, however we can confirm that at least two rounds struck the unmarked unit and at least one round struck two victims residences, causing damage but no injuries. Duran continued fleeing while firing the rounds. The deputy did not have an opportunity to return fire but gave chase until Duran reached the inside of his home.
The perimeter of Duran's residence was secured by the Sheriff's Office, Lima Police Department, and Ohio State Highway Patrol. The Allen County Sheriff's Office SWAT team was activated while a search warrant was being authorized. At about 4:44 AM Duran, his mother, Shannon Weldon, and two other occupants exited the home after Shannon contacted the Lima Police Department stating that they would exit the residence peacefully.
The investigation of both incidents are ongoing.
Currently the following are being held on a single count of Aggravated Robbery but additional charges are likely:
Duran T. Tyson Jr., 3-21-2002, 1175 Reese Ave. Lima, Ohio 45804
Zyshon T.E. Stiggers Sr., 7-24-2001, 509 N. Rosedale Ave. Lima, Ohio 45805
Tapanga J. Ray, 8-3-1998, 509 N. Rosedale Ave. Lima, Ohio 45805