Students at Lima's South Science and Technology Magnet School were learning about the world of structural engineering on Monday morning.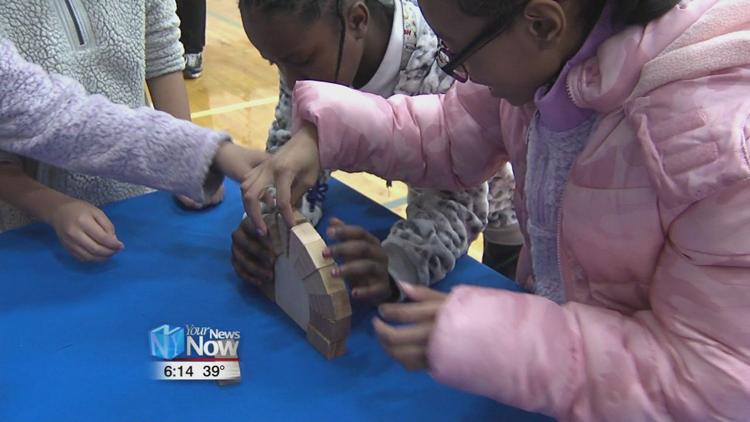 The Imagination Station out of Toledo bringing their structural fair giving the children the chance to build bridges, arches, wind and earthquake resistant structures, along with rockets and a blueprint challenge. The students enjoy the hands-on activities and educators say learning this way has a way of sticking around.
5th grader Lily Capuchino participated in the blueprint challenge and had this to say, "We just made a circle and it was hard because all the pieces started just popping up and off and all that stuff. So it was easy once you got the hang of it."
Reggie Jones who is also a 5th grader made a film canister rocket and he says, "First I had to pour like some vinegar in the rocket and then had to put like this chunk, like a mint or something, put inside. Then put the lid on it and shake it up and wait until it blasted."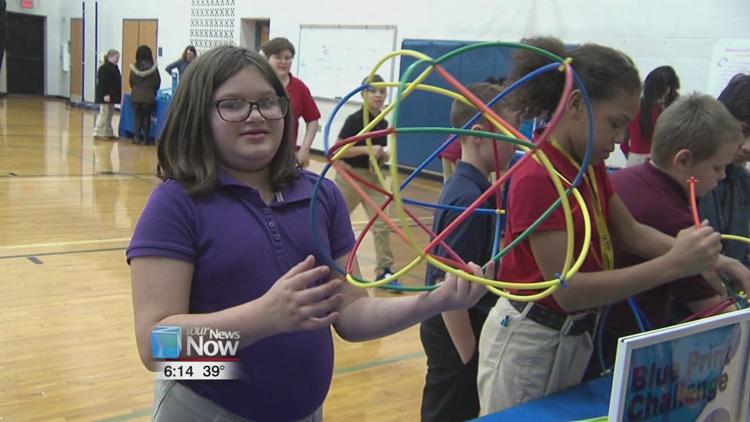 Imagination Station Education Coordinator Jenny Roe says, "Hands on learning, there is a lot of research that shows that's the best way children learn. The more that they do it themselves it sticks in their head better that if they were just being lectured about it."
The students became scientists at 12 stations involving structural elements. Students will be taking a field trip to Imagination Station later this school year.