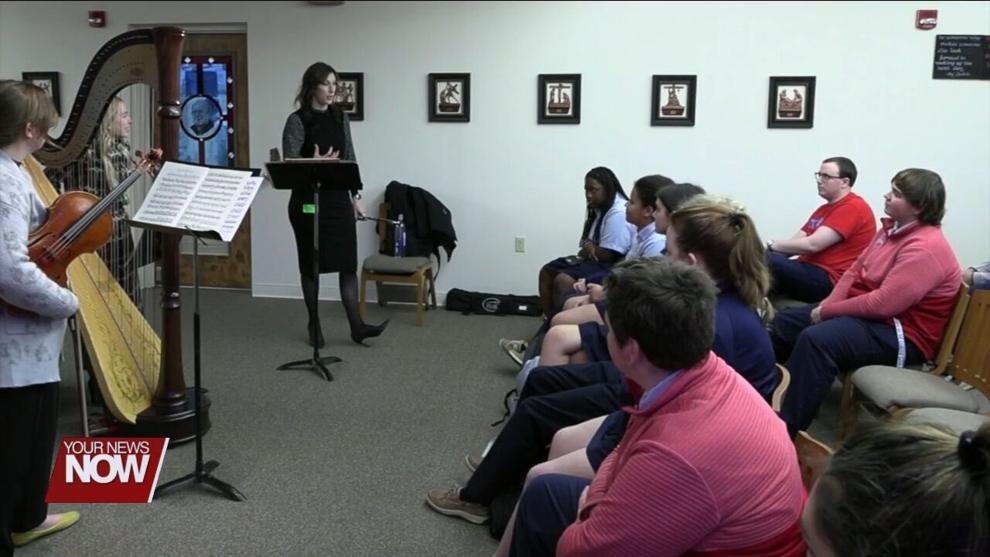 LIMA, OH (WLIO) - Lima Central Catholic students are hearing the sound of music thanks to the Lima Symphony Orchestra.
Members of the Lima Symphony Orchestra spent their day with LCC students to share their experiences as orchestral musicians and soloists. Students had the opportunity to ask the musicians questions and watch them perform as they learned about the realities and career opportunities inside the music industry.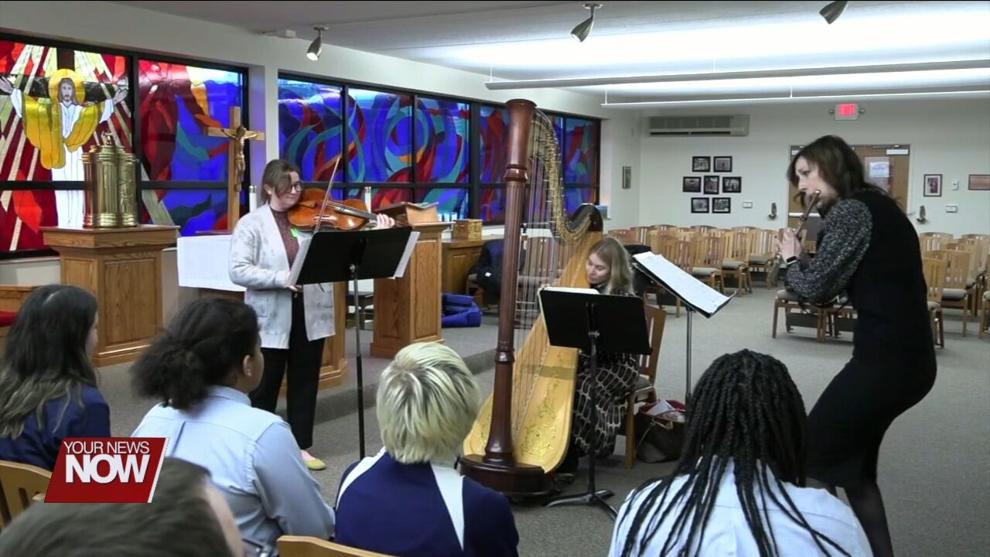 "So actually working with young people who are really excited about what you are doing and kind of want to get into the nitty-gritty of what your day daily to make that happen, it is literally another audience and it's an audience of people that are super super engaged and really care about it almost as much as you do, so it's actually more exhilarating even sometimes than just being on stage. It's a huge stage for young people," said Erin Torres, orchestral musician and ONU professor.
You can see the Lima Symphony Orchestra perform their "Harp by Candlelight" concert this Saturday at 7:30 as they take center stage at the Trinity United Methodist Church or you can stop by St. Marys' newly renovated grand opera house this Sunday at 4 p.m.