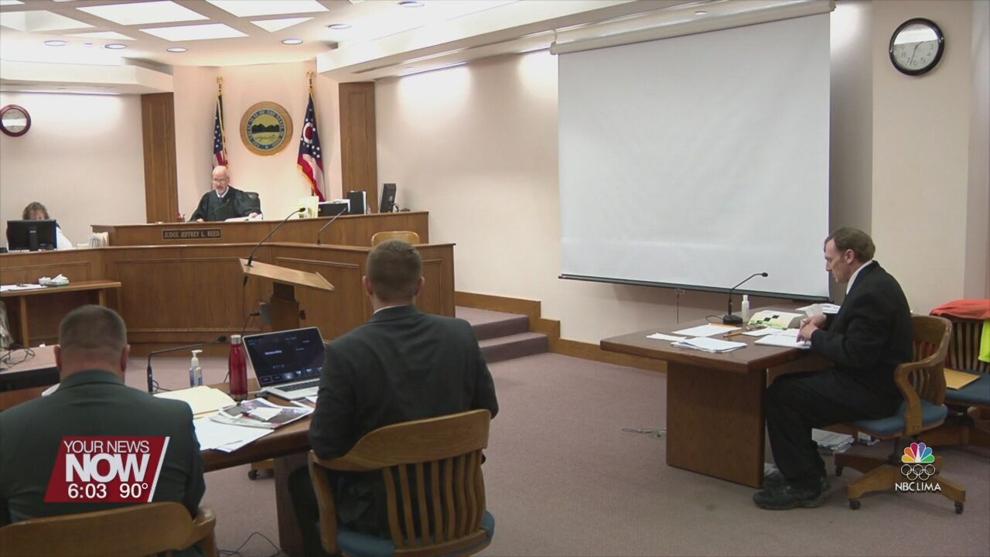 The jury trial for a Lima man has begun in Allen County Common Pleas Court.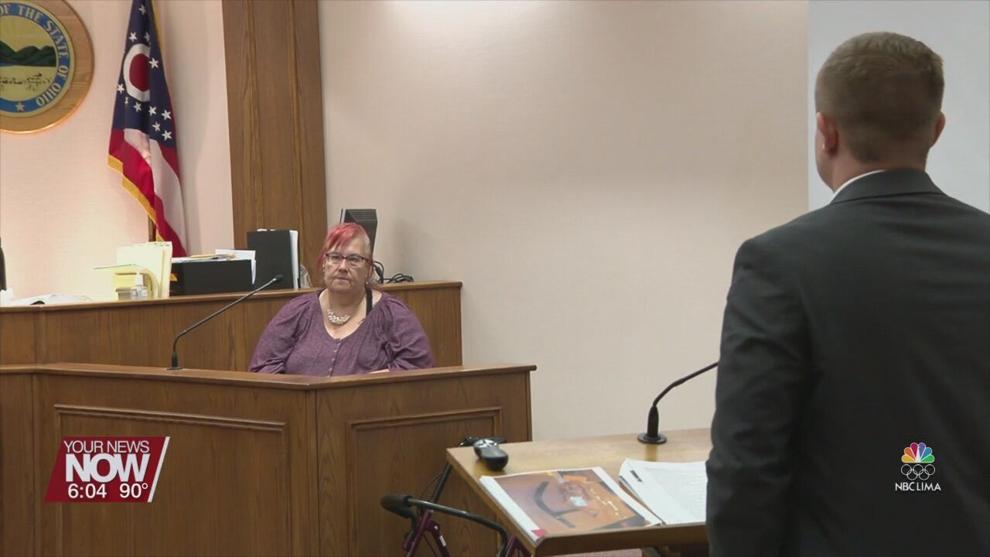 48-year-old John Sanders is facing charges of Felonious Assault and Kidnapping, both with a gun specification. Police say Sanders was involved in a domestic dispute with his former girlfriend in September. During the argument, she left the home and came back to get medication she left behind, and Sanders shot twice through the door nearly hitting her.
Sanders also waived his right to representation, instead opting to represent himself in court during his trial.
Opening statements were delivered by both the state and defense. Assistant Prosecuting Attorney Joe Everhart pointed to Sanders alleged actions, saying that he pointed a gun to his girlfriends head before putting it in her mouth, demanding that she beg for her life.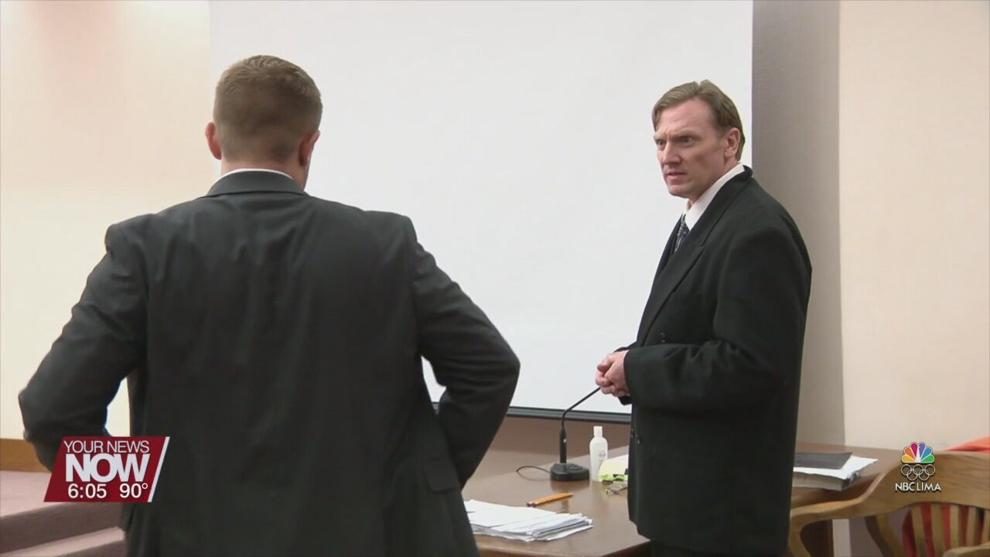 Sanders said that there was no kidnapping taking place during the incident, saying that his girlfriend was free in the house and not restrained. The defendant further stated that the evidence will show that fact.
The two officers who first responded to the scene appeared on the witness stand. They testified that they received a 911 call of shots fired on Collett Street. Once they arrived, they noticed a woman distraught in front of the reported home. The woman was identified as Dawn Bloomfield, Sanders' then girlfriend at the time.
After searching through the home to ensure that no one was inside, the two officers were notified that Sanders drove off in the alleged victim's truck. The alleged victim explained to officers that her and Sanders had an argument, and she left the home. She returned because she had left her medication there, and once she approached the porch, two bullets came through the front door. 
An officer testified and confirmed that the two bullets were indeed shot from the living room, describing the bullet marking left behind from the bullet.
Bloomfield herself came to the witness stand, stating that Sanders pointed the gun to her head before pointing it at her mouth. At that moment, Bloomfield said Sanders told her to beg for her life.
The jury trial will now go into its second day on Wednesday.