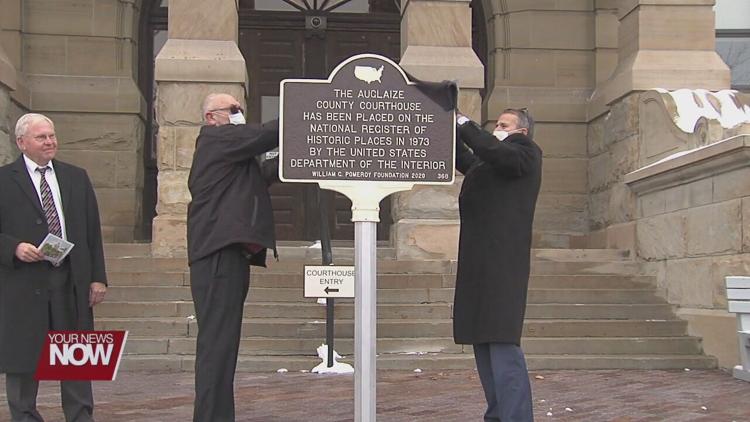 After holding historical significance in Auglaize County for decades, the county courthouse was given the proper recognition today as part of the National Register for Historic Places.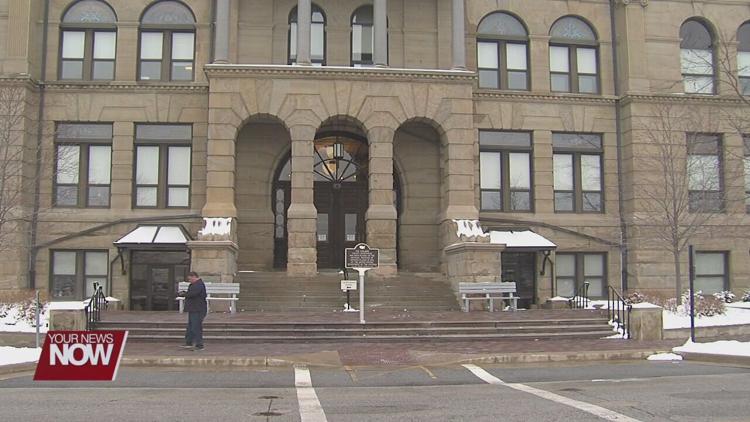 On Thursday, the Auglaize County Historical Society was joined by the board of commissioners for a ceremony to dedicate the new building marker at the courthouse. The plaque was purchased through funding given by the William G. Pomeroy Foundation, a private organization from New York that supports the celebration of community history.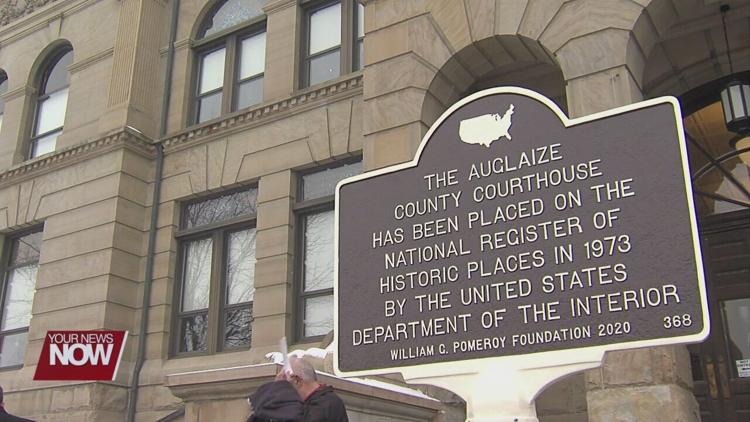 Although the courthouse has been included in the national register for historic places for more than 40 years, no sign has been there indicating so. 
Rachel Barber, the administrator of Auglaize County Historical Society says, "I think it's something, maybe we in Auglaize County take a little bit for granted that we have such a beautiful architecturally significant and historically significant courthouse, and this will remind folks every day." 
Some quick facts about the Auglaize County Courthouse, it was built in 1894 and is actually the third site to serve as the courthouse.