A Findlay woman has been charged with the shooting death of her boyfriend on July 4th.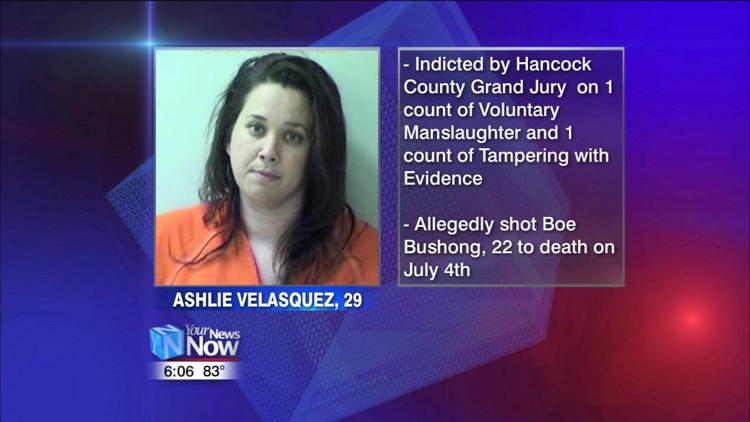 The Hancock County Grand Jury indicted 29-year-old Ashlie Velasquez on the charges of voluntary manslaughter and tampering with evidence. The Hancock County Sheriff's Office says 22-year-old Boe Bushong was shot to death at his home near Mount Blanchard back on July 4, 2019. Velasquez was called a person of interest in the case and was arrested about a week later.
The indictment says she was under the influence of sudden passion or rage, after being provoked by Bushong when the shooting occurred. Investigators say she got rid of the gun used in the shooting. No arraignment date has been set.