The Hancock County Sheriff's Office is looking for more help from the public as they continue to investigate a suspicious death that happened on July 4th.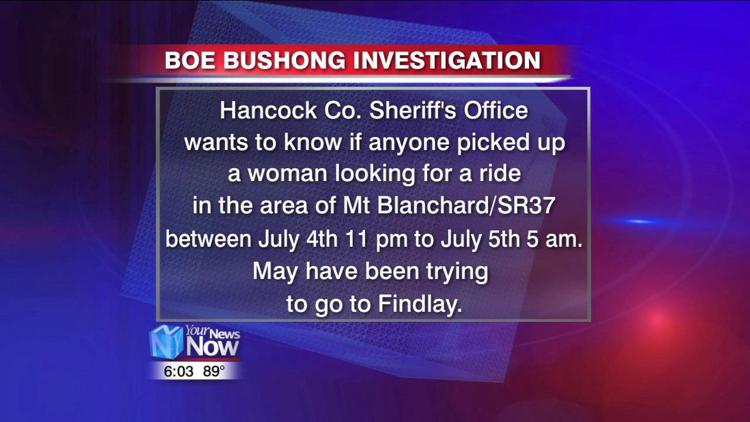 They are investigating the death of 22-year-old Boe Bushong. They want to know if there is anybody out there that may have picked up a woman or saw a woman trying to flag down a ride between 11 p.m. Thursday night and 5 a.m. Friday morning of last week in the area of Mount Blanchard and State Route 37. This person may have been requesting a ride into Findlay or another location.
The sheriff's office is still looking for information on the whereabouts of Ashlie Velasquez. She was in a relationship with Bushong according to a Facebook post and detectives have been trying to speak with her since July 4th. If you have any information that could help in this case you are asked to call the Hancock County Sheriff's Office at 419-422-2424.