Several Van Wert city residents received a rude awakening Thursday morning after a thunderstorm microburst developed in the area.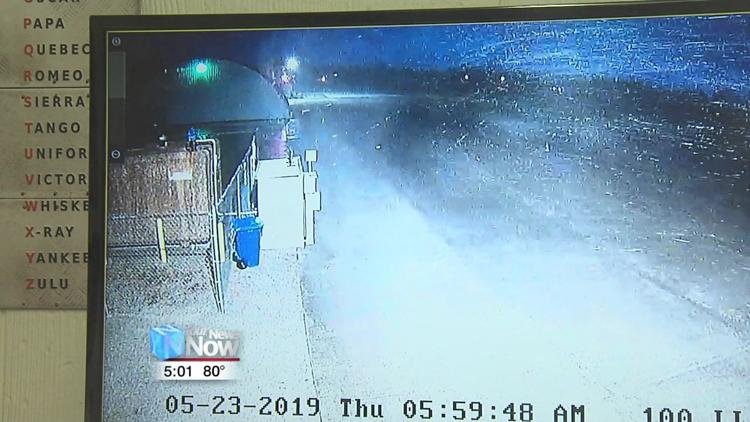 "I woke up to a loud burst of wind," said resident Tammy Miller, whose house was in the path of the microburst but did not sustain any damage. "It sounded almost like a freight train coming through or something. It sounded like the windows were going to bust out, sounded like the wind was going to fly off."
A microburst occurs when heavy winds are forced to the ground. They meet with practically still winds. Rotation happens and it creates a gustnado, different from a tornado in that it starts at the ground.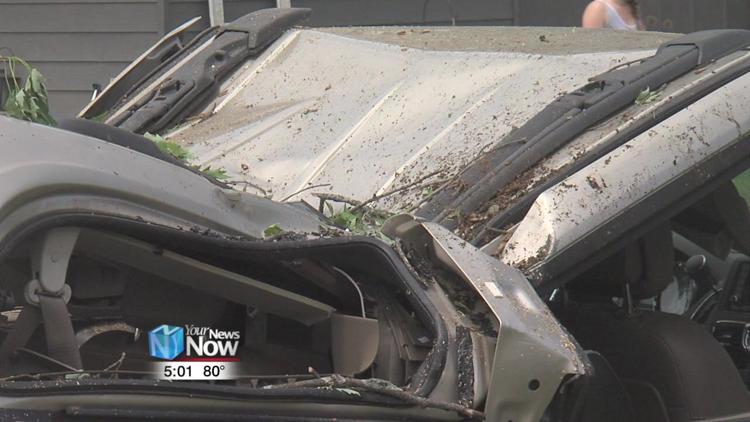 In this case, the microburst happened at the Van Wert County Airport and continued east for just over two miles, causing plenty of damage along the way.
"We have a Quonset hut that it buckled in the one big set," said airport manager Steve Bailey. "[It] broke the supporting beams at the bottom, ripped some of the sidings off our terminal building. Our one other building, it blew in the door."
While it is not often this level of damage is seen in the Van Wert city limits, it's something people should be prepared for as the warmer months roll in.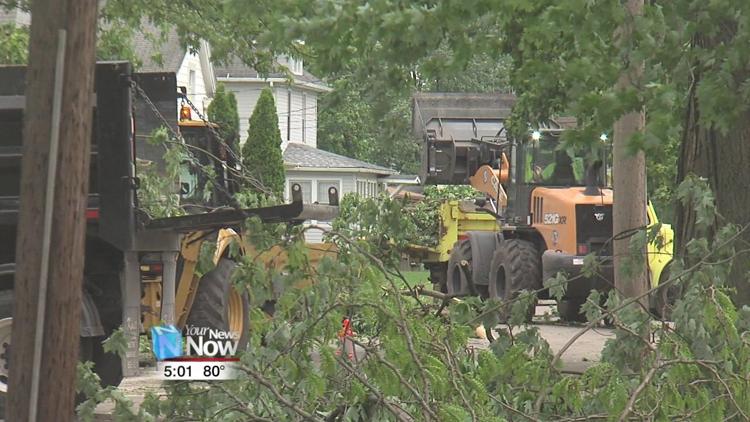 "Usually June is a very active month for Van Wert County and severe storms," said Van Wert County EMA Director Rick McCoy. "Listen to the National Weather Service statements as they come out, tune to local media. If you have scanners listen to the statements that are there. This was coming in the middle of the night or very early morning hours. Most people were asleep, so have a way to get that information even to wake you up."
Despite all the damage caused, McCoy says the area was lucky in that there were no reported injuries following the storm.