Two armed robberies on Sunday occurred in a similar fashion. Now two local law enforcement agencies are searching for answers.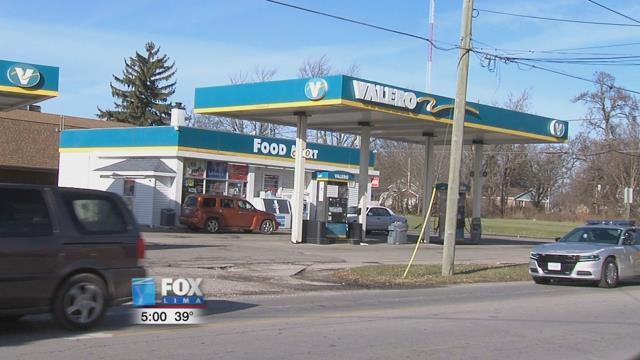 The Lima Police Department is investigating an incident that took place around 12:15 Sunday morning. Two men robbed the Valero gas station at 325 N Cole Street with a third person driving their getaway vehicle, which happened to be a stolen van.
"The Valero station was robbed by two men wearing disguises over their faces," said Sgt. Jason Garlock of the Lima Police Department. "The two men entered, one did have a firearm and they took an undetermined amount of cash from the cash register at the business."
Then, not 24 hours later, a similar theft took place around the corner.
According to the Allen County Sheriff's Office, at about 11:49 Sunday night, two men dressed in all black with gloves and masks robbed the AdultMart at 1406 Elida Road. The clerk reported that they brandished handguns and got away with an undisclosed amount of money. Again, a third person was driving a getaway van.
Both vans happened to be stolen from Rally Point youth center, although it is unclear at what time they were stolen over the weekend. Both vans had also been abandoned not far from each robbery.
Now the youth center, that provides after-school programming to teens in Lima, are left without transportation for their kids.
"We pursue lost kids," Yvonne Jones said, site director of Rally Point. "We just provide meals, free transportation, homework help and different things like that. One way we can do that is we provide transportation, we go pick them so they don't have to walk. They don't have to walk when it's cold, snowing, dangerous situations. We provide that transportation for them."
Rally Point is reaching out to the community for support to continue the work they do. In the meantime, they will temporarily borrow a van from their Findlay office.
With these two robberies, that makes three in a week that had similarities. On December 10 J's Pub was robbed when three suspects broke in and stole an ATM and got away in a stolen van. No arrests have been made in that case yet.