AEP officials said the National Weather Service is reporting that our area saw the highest wind gusts in the state on Sunday. The result was power outages for thousands, for multiple days.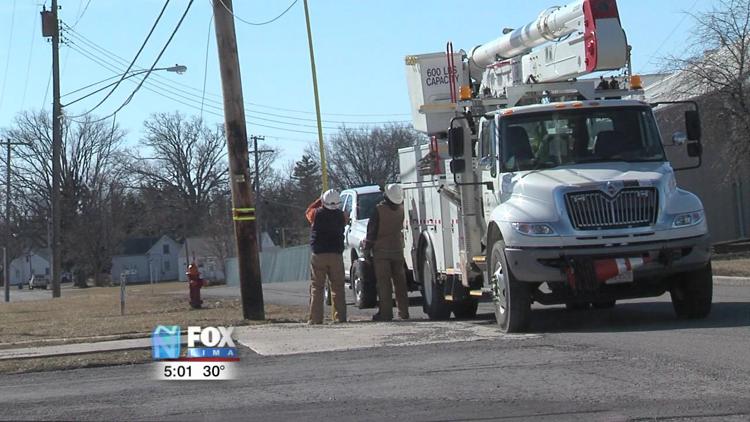 What's being dubbed as Winter Storm Quiana left over 1,800 people in the surrounding Lima area without power Sunday evening. AEP officials said over 100 poles were torn down across the state.
"What we're seeing in the Lima area is the damage from the winds was fairly widespread," John Recker said, spokesperson for AEP. "We have 68 active outages in the Lima area, which is a large number to manage."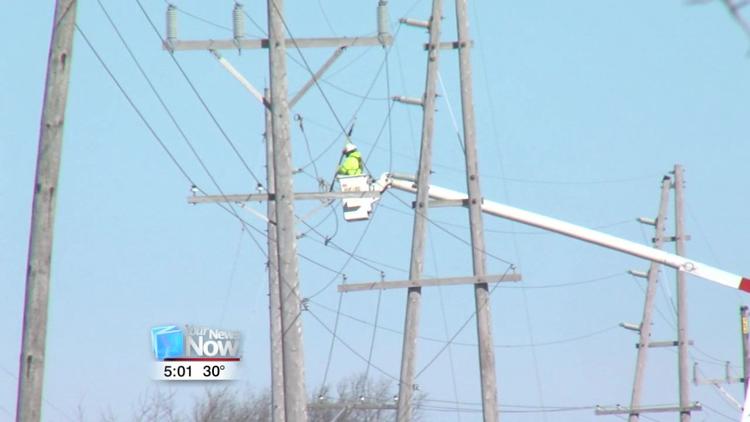 The most difficult outages, Recker said, are those cluster of two to four residences that lost power, which take longer to restore. The other trouble AEP encountered was the constant high wind gusts which prevented them from getting to work.
"The winds are sustained winds of 30 mph or greater," said Recker. "Our crews cannot go up to do repairs in the buckets, with the bucket truck. The strong winds definitely hamper our restoration efforts."
Recker said Spencerville saw the most damage in our area. Most of the village was without power. Resident John Byglin said he was made aware of the loss of electricity around 6 p.m. Sunday. He then set up his generator, as well as friend's generators, but had to travel to Lima for fuel, with Spencerville out of power.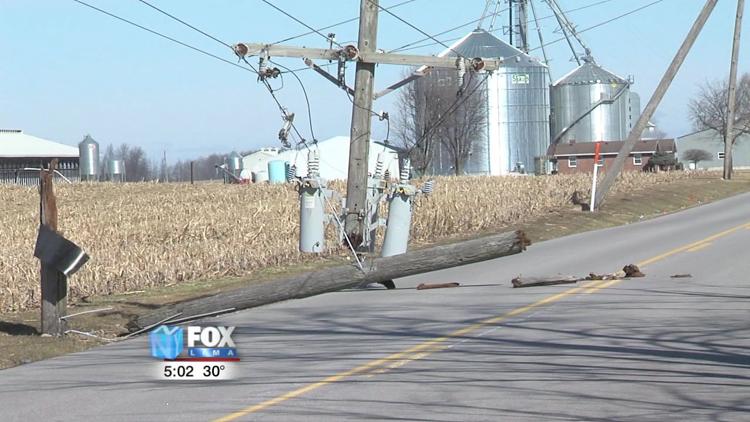 "It started out on the AEP outage map was like ten houses," said Byglin. "Then it just like ballooned into like a thousand houses. So probably about 8 o'clock I decided to get the generator out. Fired it up, get it going because I don't like to sleep in the cold."
Around noon on Monday, Spencerville was restored with power, Byglin said. Per a news release from AEP, Findlay, Kenton, Ottawa and Van Wert areas should be fully restored by the end of Monday. Lima should be fully restored by 10 p.m. Tuesday. You can check and report outages at AEP.com/outage or use the AEP app.