He is remembered as a sweet, big-hearted loving boy who wanted to serve his community. Today(11/7/19) classmates, family, and Lima Police officers gathered to honor a life cut short earlier this year.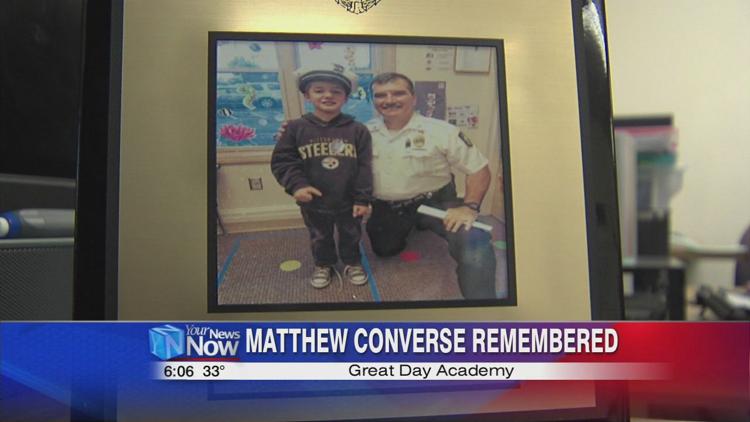 Matthew Converse was only 8-years old when he accidentally drowned in a pond back in August of 2019. He attended the "Great Day Academy" for children with autism. The school was honored with a plaque with a photo of Matthew and Lima Police Chief Kevin Martin taken earlier this year at the school. Matthew's mother received a challenge coin from the chief in memory of her son. She says it is comforting to know that her son had such an impact on so many people.
Stephanie Berna shared this, "He wanted to either be a police officer or a firefighter. He had no fear at all but he loved everybody. And it's very special for us to know because loved everyone at Great Day, that he's going to have a constant reminder here at the place he loved most."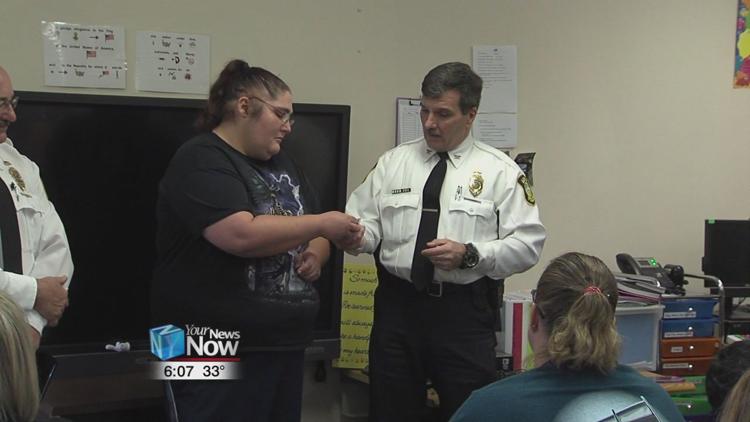 Lima Police Chief Kevin Martin had this to say, "He was a young man that just earlier this year I had gotten to meet out here on a visit at Great Day Academy and he had made an incredible impact on me that day with his joyful attitude and his incredibly happy demeanor and spirit."
Barna was joined by her husband and Matthew's twin sister at today's presentation.