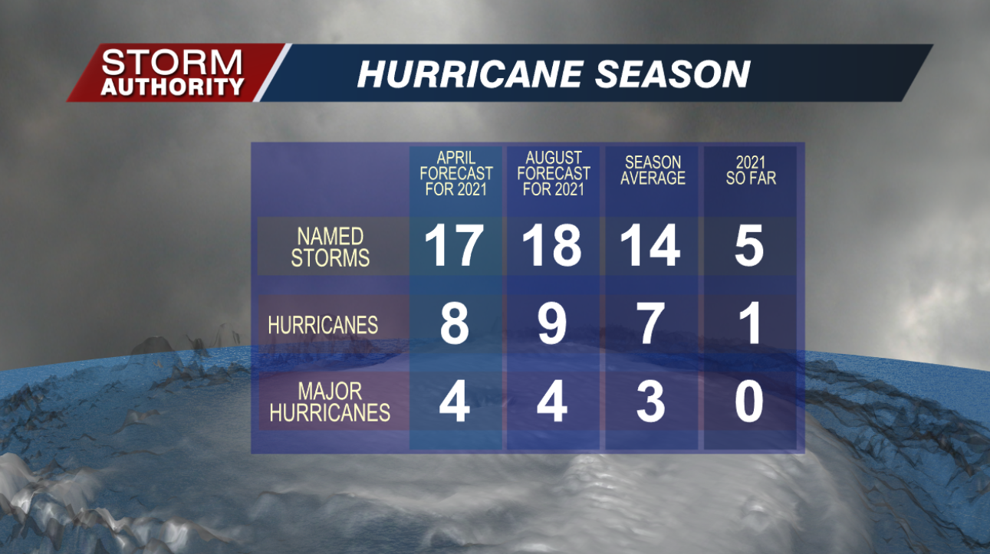 NOAA has issued their mid-season update for the 2021 Atlantic hurricane season.  The revised outlook calls for 18 named storms, 9 hurricanes (winds of 74mph or greater), and 4 major hurricanes (category 3, 4, 5 with winds 111mph or greater).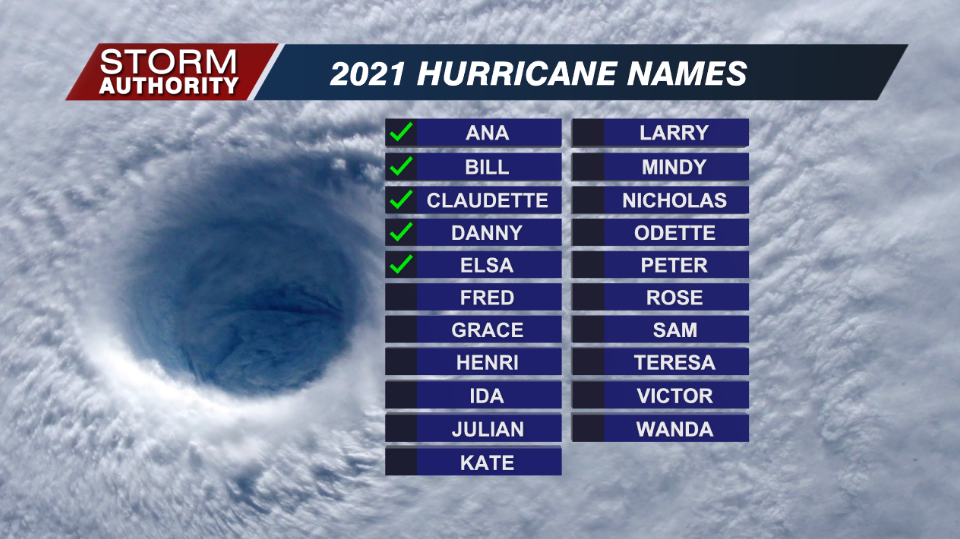 NOAA predicts favorable conditions for tropical development driven by an enhanced west African monsoon and reduced vertical wind shear in the main development region of the Atlantic. This is in spite of cooler ocean temperatures as compared to a year ago.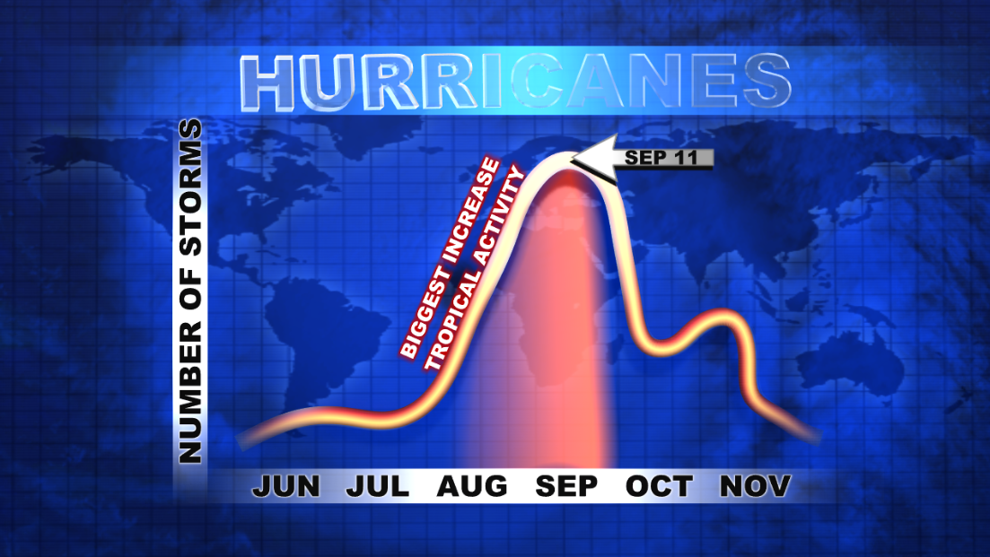 The season got off to a fast start with our first named storm by May 22, three named storms in June, and one in July. The past few weeks have been very quiet, so this forecast may come as a surprise for some. Keep in mind, the core of the hurricane season runs from August to October, with a peak in storms in early to mid September.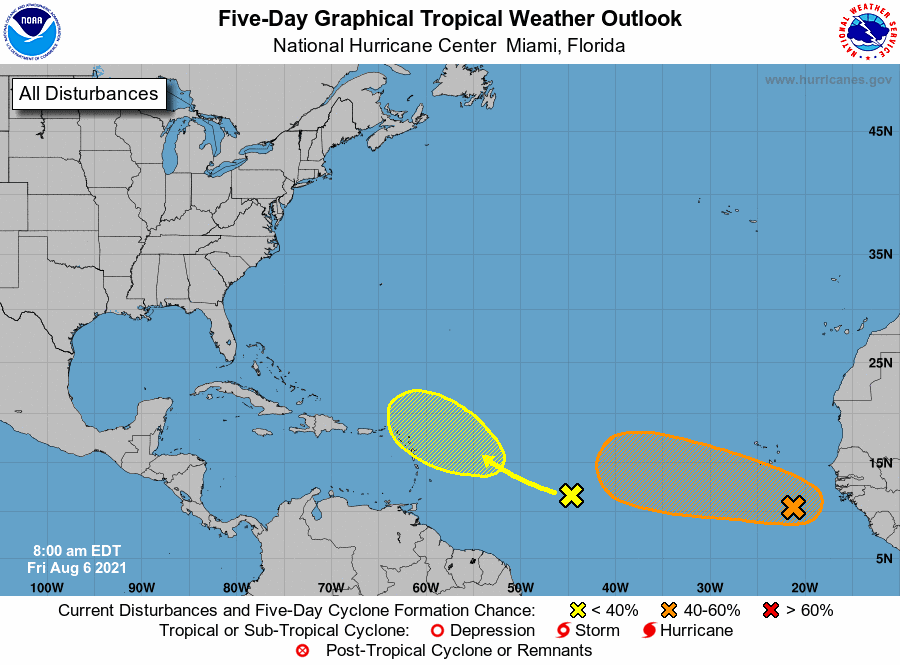 The short-term forecast is showing signs of activity. Forecasters with the National Hurricane Center are watching two disturbances in the Atlantic. Within the next five days, the wave just off the African coast has a 60% chance of cyclone development. There is no immediate threat to land. Another disturbance ahead of it has only a 20% chance of cyclone formation as it approaches the Lesser Antilles by early next week. Climatology tells us this is likely just a taste of what lies ahead.