The Putnam County Sheriff's Office continues to investigate an armed robbery that happened Saturday morning.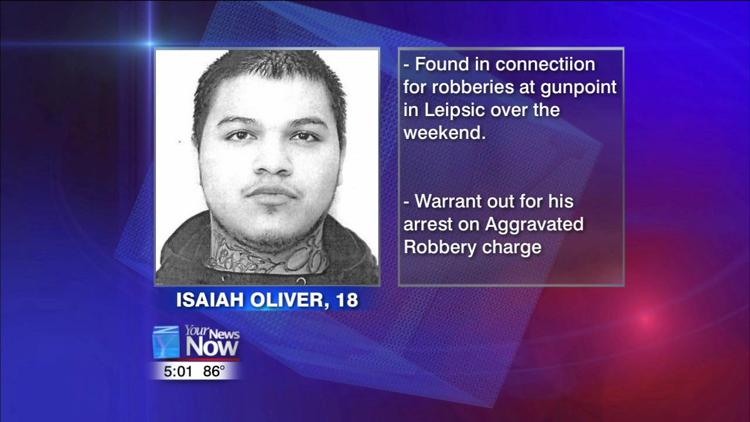 18-year-old Isaiah Oliver was located in Findlay and arrested Monday afternoon on a warrant of aggravated robbery. Just before 3 o'clock on Saturday morning, the sheriff's office got a report of an armed robbery in the village of Leipsic. The victim said the suspect used a handgun and took money and their cell phone. While officers were taking the report, another officer says that two other people also had their cell phones and money taken at gunpoint during a robbery. The sheriff's office created a photo lineup, and the victim identified Oliver as the alleged robber.
Oliver is scheduled to be in Putnam County Municipal Court on Tuesday at 9:00 am.