A call came in about 8:30 Monday morning that there was a suspicious package at Bob Evans on Harding Highway. The Allen County Bomb Squad and Emergency Management Agency were able to survey the package found under a bench on the East side of the building. It was described as a "can" with wires hanging out of it and may have contained a significant amount of projectiles.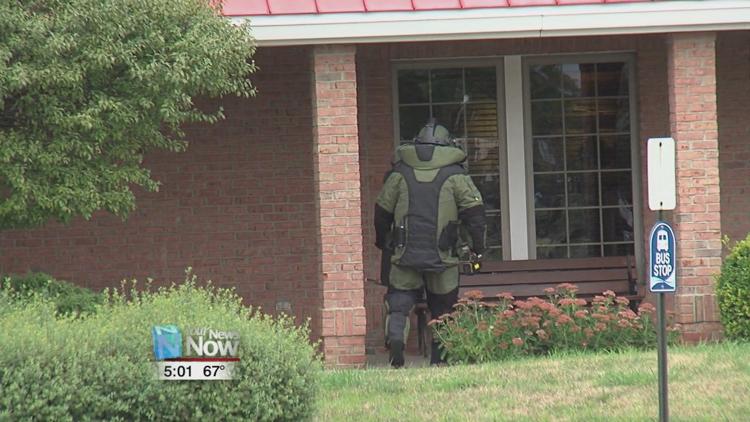 "It became immediately a concern for us and we shut the area down after we checked the device out further and handled it as such," said Allen County Sheriff Matt Treglia.
Traffic on Harding Highway between Interstate-75 and State Route 117 was shut down for close to an hour and a half during the situation.
Initially, Bob Evans and Panera Bread were evacuated. After further inspection, the perimeter expanded to include Burger King. People were instructed to stay back at least 500 ft while the bomb squad robot went in to render the device safe shortly after 11 a.m.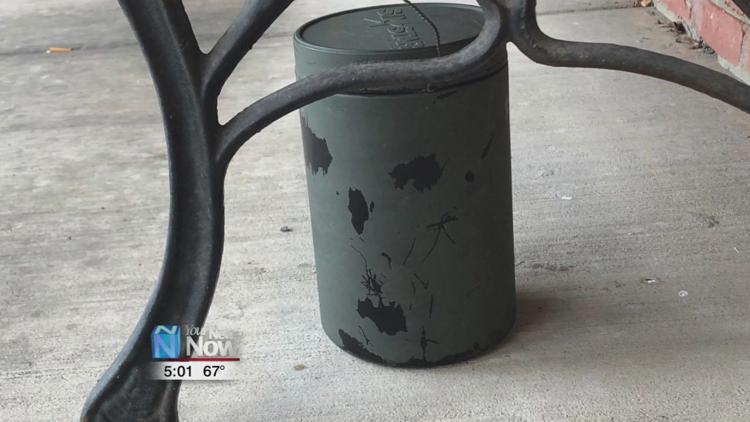 "What we do is follow a specific protocol," Tom Berger said, director of Allen County EMA. "When we don't have to put personnel on scene we're going to use all of our technology to make sure we can survey the suspicious package."
"There really was a cause for severe concern after we surveyed the package with the bomb squad and EMA," said Treglia. "I can't thank them enough. Lima fire, Lima police, the deputies and EMA and Tom Berger that handled this."
Treglia said this was a perfect instance where someone spoke up after seeing something.
"This is a perfect case scenario where somebody saw something and contacted us," Treglia said. "So, see something, say something. We responded immediately, shut the scene down immediately, we had the area secured immediately and everyone was safe in this scenario."
After rendering the device safe, it was determined there was no immediate threat to the public. Although, detectives believe it was placed there to induce panic and remains under investigation.
Evidence is being gathered and turned over to detectives, as well as video surveillance for who may have placed the package. The sheriff said he doesn't believe it will take long to figure this one out.
Press Release from the Allen County Sheriff's Office
On 8-26-2019 at approximately 8:15 AM, our office received a call from a Bob Evans employee regarding a suspicious item placed under a bench outside of the business. The item was described as a "can" with wires hanging out of it. After a Patrol Sergeant arrived on scene, the determination was made to contact the Allen County Regional Bomb Squad. Once the Bomb Squad and Allen County EMA arrived on scene, they used specialized equipment and determined the item contained a significant amount of potential projectiles. At that time, the Allen County Regional Bomb Squad used standard protocol for rendering a device safe. The loud noise heard at the scene by many was caused by the rendered safe procedure. Once the item was rendered safe, it was found that the item was not an immediate threat to the public. The Allen County Sheriff's Office Detective Bureau immediately began a criminal investigation and at this time they have recovered evidence that suggest the item was likely placed to purposely induce panic and mass disruption. The investigation is ongoing and any additional motive is yet to be determined. There were no injuries related to today's events however, we continue to encourage the public to contact us to report suspicious activity. If anyone has any information related to this crime, please contact the Allen County Sheriff's Office Detective Bureau at 419-227-3535.