We have an update on a fire that we told you about last night.
According to the Delphos Fire Department, they were called out to 616 East 6th Street around 8:30 p.m. Tuesday night. The residents were able get out safely, but the fire department says the home is a total loss. The cause of the fire is still undetermined. Delphos and Fort Jennings fire departments responded and were on scene for about three hours.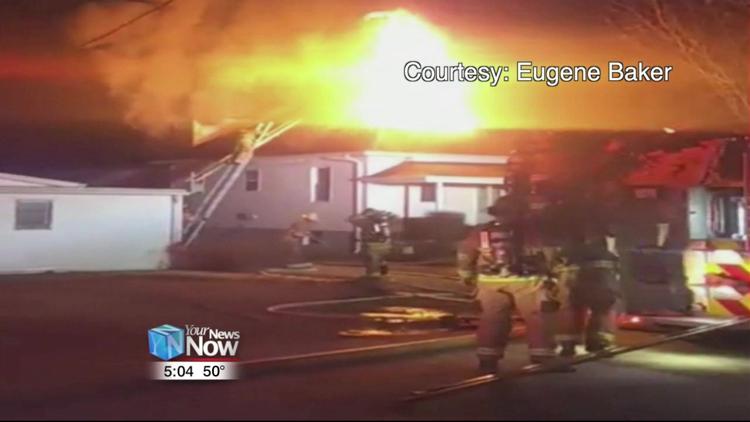 According to the auditor's website, the home is owned by Trent and Betsy Kunkleman. Their family members are looking for contributions to the family. If you would like to donate, you can search for Corrie Flick Dunlap on Facebook.