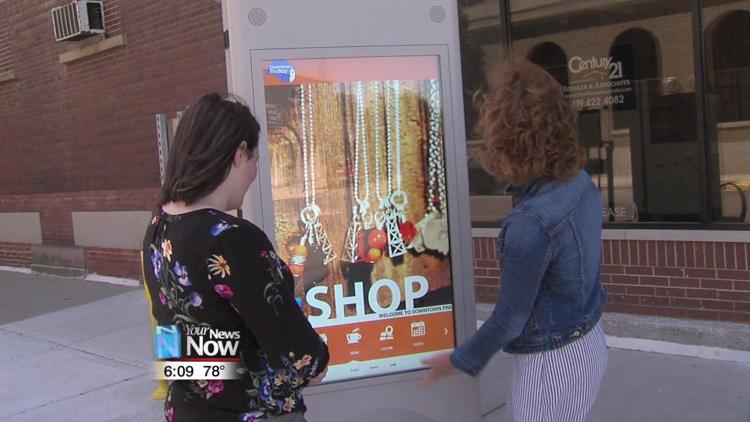 A new video kiosk installed in downtown Findlay is making it easier than ever to see what the city has to offer.
The privately-funded kiosk managed by Visit Findlay shows users where they can shop and dine in the area, going so far as to provide menus and walking directions from the kiosk's location at S. Main and Crawford streets. Visit Findlay expects it will be a useful tool to both residents and visitors and says it is in-line with the other work that has been done to make the downtown area more walkable.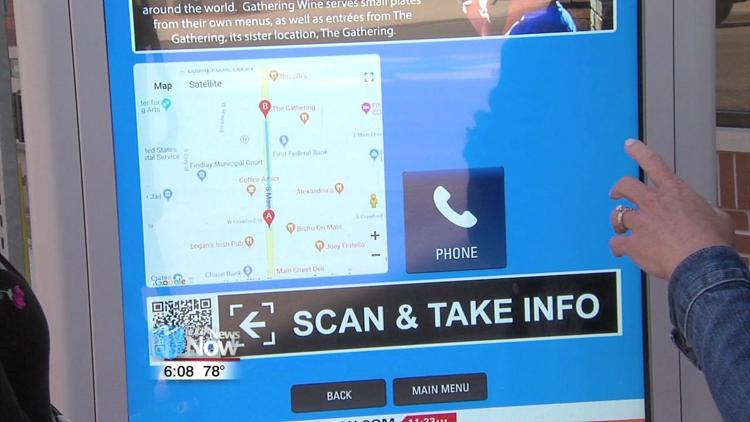 "Downtown Findlay has taken a big change over the past few years, making it a pedestrian-friendly location and getting people out and seeing the community," said Alissa Preston, Director of the Hancock County Convention and Visitors Bureau. "We're hoping people stop, check out what's happening. It's more than you can find on your phone when you Google places."
Preston says while they do not plan on adding any more kiosks, the organization will eventually roll out a mobile version of the kiosk for people to download and take with them wherever they go.