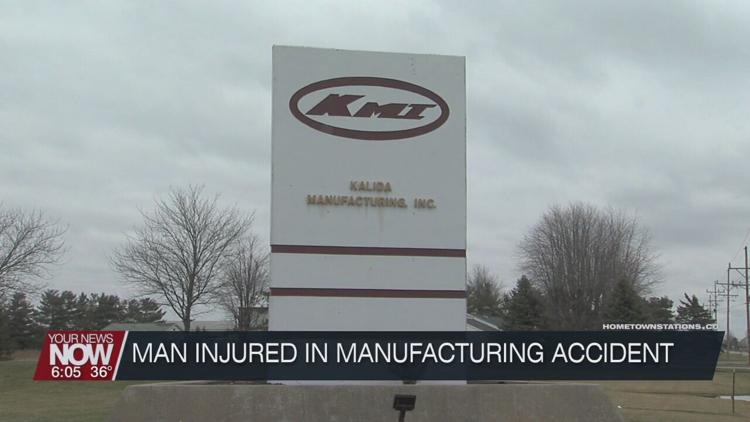 A man was injured Wednesday morning in an accident at Kalida Manufacturing Incorporated.
The Village of Kalida Police Department says that the accident happened just before 11 a.m. No details about the accident or the man have been released at this time.
Kalida Fire and EMS, Putnam County EMS, and the Putnam County Sheriff's Office were also on the scene.
The incident is still under investigation.