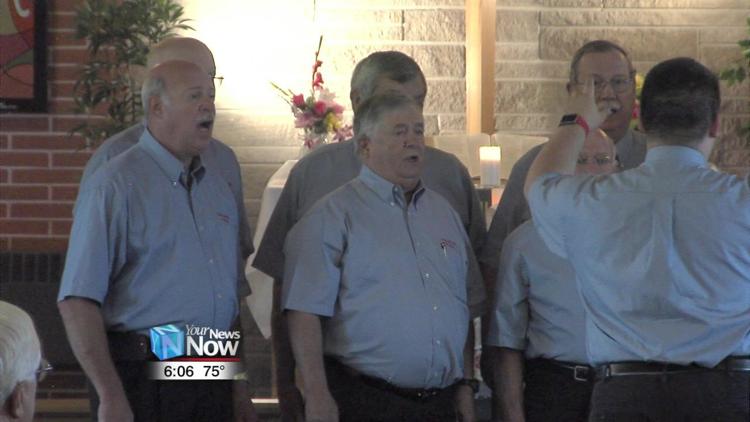 On Sunday members of one area church got the chance to enjoy a musical guest performance from a local male choir.
The Lima Bean Choir performed a couple of gospel tunes this morning during the Bath Community United Methodist Church's Sunday service.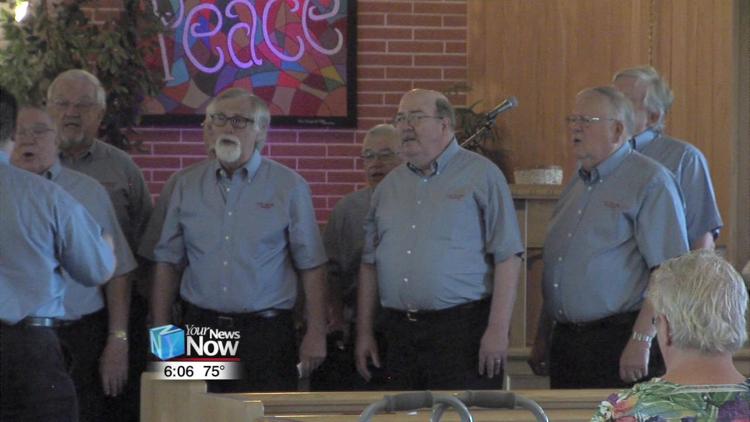 Sunday's event is one of about 20 that the 75-year-old a capella male group performs at throughout the year. The choir's vice president of music and performance says he enjoys performing with the group because of how close they are.
"Some guys knew each other before but for a lot of them it's new friendships that they've made and the camaraderie," said Terry Reichenbach, the Lima bean vice president of music and performance. "We meet every Tuesday night and rehearse so you get to know each other really well and become a close family."
Lima Bean Choir's biggest performance is every year in March.