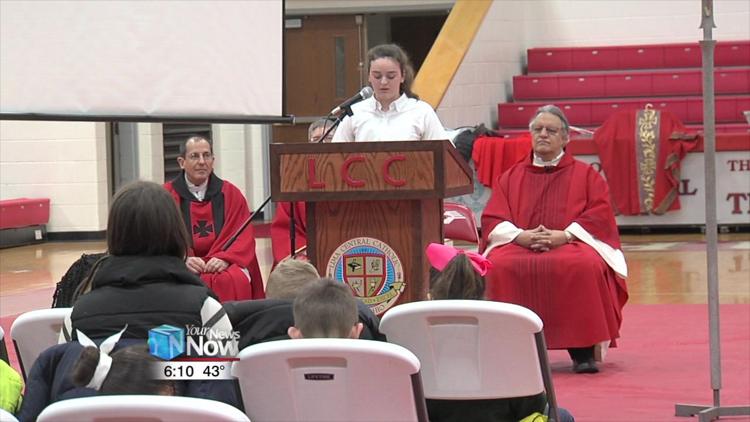 Lima Catholic schools continued on their Catholic Schools Week with a mass on Wednesday.
The event brought students, faculty, and staff all together at the Lima Central Catholic gym. LCC principal, Stephanie Williams, said it was the first opportunity to get all the students together. She said Catholic Schools Week is an opportunity to bring everyone together to celebrate the students, faculty, staff, community and faith. Due to the extreme weather the area endured last week, Catholic Schools Week had to be broken up and split between two weeks.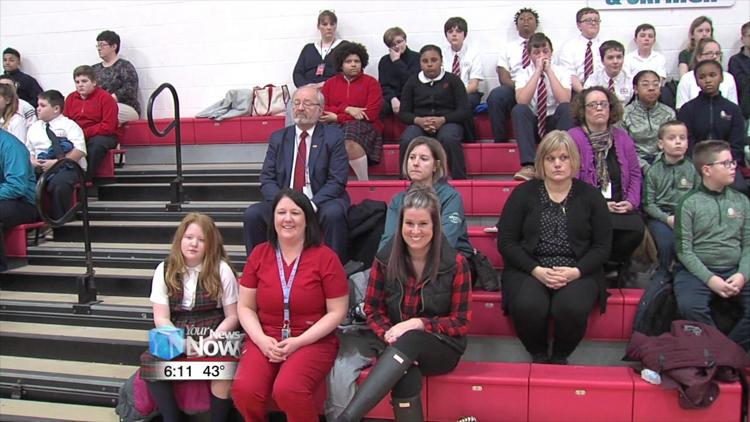 "I do love this opportunity," said Williams. "I think it's a unique experience to have all the schools come together, but I also enjoy the traditional volleyball game that the teachers have with our students on Friday."
Mayor David Berger was invited to the mass as a special guest.