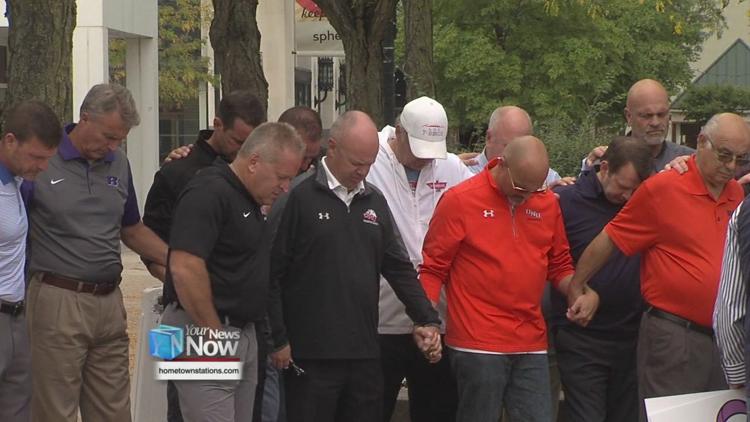 Dozens of local High school and college coaches, along with others connected to athletics, gathering in downtown Lima Sunday afternoon. 
They were taking part in a display of support for local radio talk show host and play by play announcer Vince Koza.  Vince spent 27 years as a former Sports Director here at WLIO and Your Hometown Stations.  He learned only recently that he is suffering from stage 4 cancer, and is now seeking treatment.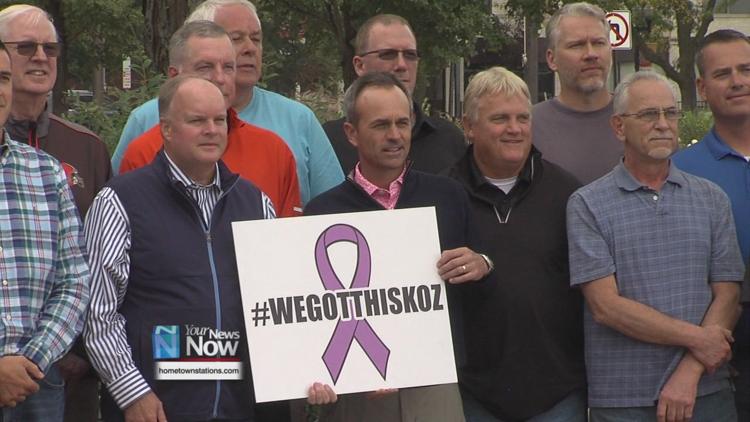 Event organizer Matt Childers said there was no hesitation, by those taking part, to show their support for Vince and his family.  The group took part in a prayer, posed for a photo, and chanted  "You got this Koz". 
They also taped messages to be shared with Vince.  Childers said there's a move underway to show support for "the Koz" on the high school gridiron, by displaying helmet stickers in his honor.