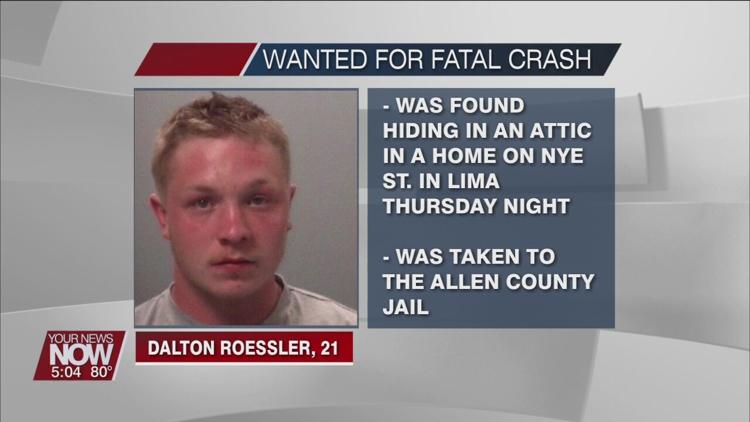 A man wanted for a crash that killed a teenager Monday night was caught Thursday night.
The Shawnee Township Police Department says 21-year-old Dalton Roessler was taken into custody at a home on Nye Street in Lima around 9 o'clock Thursday night. The Lima Police Department made the arrest, they got a tip that he frequently visited the home. When officers approached the house, the people inside denied he was there. Officers began searching the home and they found a freshly lit cigar in the bedroom and access to the attic. They ordered him to come down from the attic and when they started to enter, he surrendered.
He has been charged with Stopping after an Accident on Public Roads or Highway. Law enforcement says Roessler was responsible for the Monday night rollover crash that killed 17-year-old Sierra Stewart and injured two others. He ran away after the crash. Police believe alcohol was a factor in the crash. Roessler is currently in the Allen County Jail.