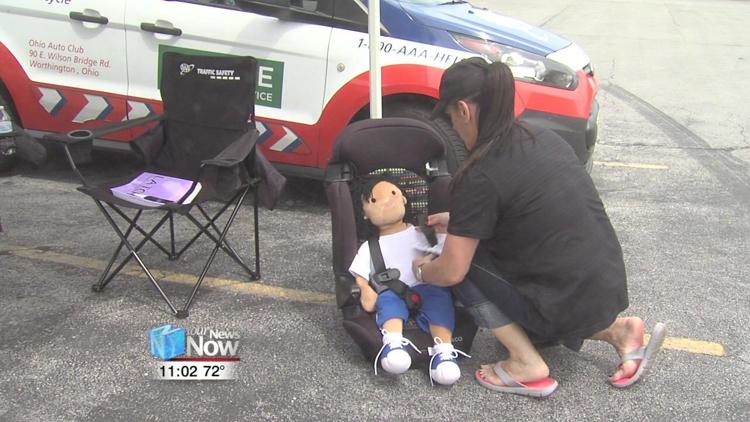 AAA Ohio partnered with Lima Community Church this weekend to keep our smallest citizens safe on the roads.
AAA was set up in the church's parking lot examining car seats and teaching drivers the proper way to ensure their children's safety. The organization says that roughly 80 percent of car seats nationwide are not used properly and that one of the things that people do is turn the car seat around too early.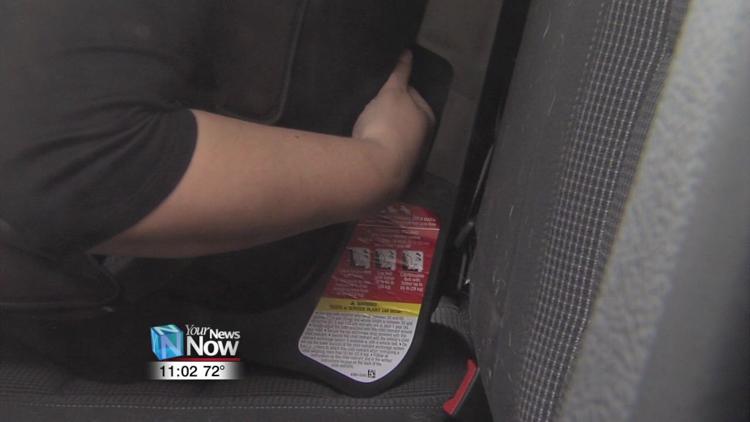 "There's a misconception that they shouldn't rear-face when their legs touch the back of the vehicle seat," said AAA Ohio Traffic Safety Program Manager Kellie O'Riordan. "That's absolutely a myth. They are much safer if they are rear-facing longer, at least until the age of two but we've actually gone with the AAP recommendations to rear-face as long as possible, which is to exhaust those weight or height limits of that rear-facing car seat."
If you missed this weekend's safety checks you can still get your car seat looked out. Contact Cindy Nelson at the Lima AAA for more information.