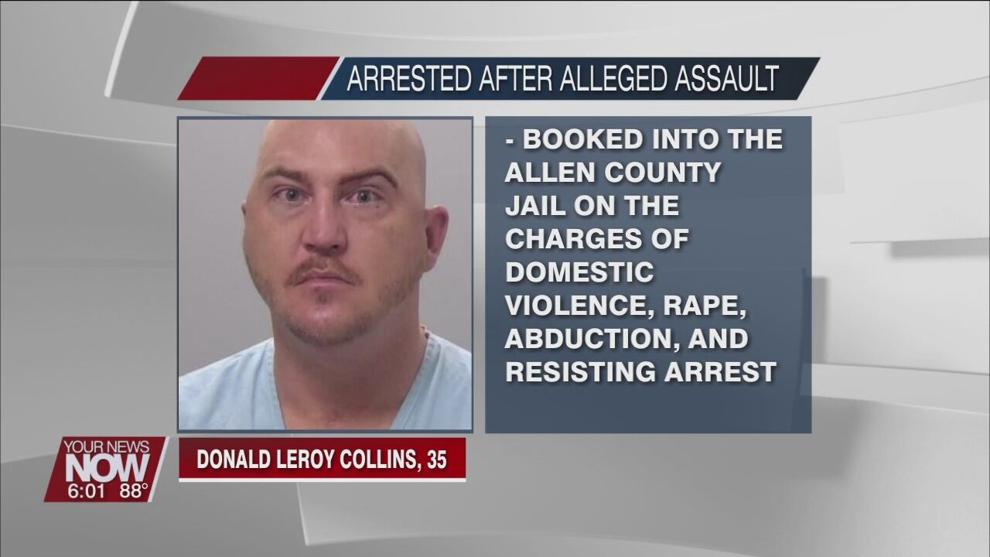 Allen County Sheriff's deputies have arrested a man following a violent assault Wednesday night.
35-year-old Donald Leroy Collins III is charged with Domestic Violence, Rape, Abduction, and Resisting Arrest. Wednesday night around 11 p.m., deputies responded to the 6605 block of Agerter Road for an assault complaint. The female victim says Collins assaulted her at her home. Collins tried to run away but was captured by deputies and booked in the Allen County Jail. The investigation into the incident is ongoing.
Allen County Sheriff's Office Media Release 5/20/2021: On May 19, 2021 at approximately 11:00pm, Allen County Sheriff's Office deputies were dispatched to 6605 Agerter Road in reference to a complaint regarding a violent assault. A female victim reported that a male acquaintance had assaulted her at her residence. Upon deputies' arrival, the suspect, later identified as Donald Leroy Collins III of Lima (DOB 04/03/1986), attempted to flee on foot. After a brief struggle, deputies apprehended Collins who was initially taken to St. Rita's Medical Center for treatment for injuries he had sustained earlier that evening. Once his treatment was completed, Collins was booked into the Allen County Jail for domestic violence, rape, abduction, and resisting arrest. This investigation is on-going.