A Van Wert county grand jury has indicted a Delphos man on multiple charges for starting a fire that injured a woman back in September.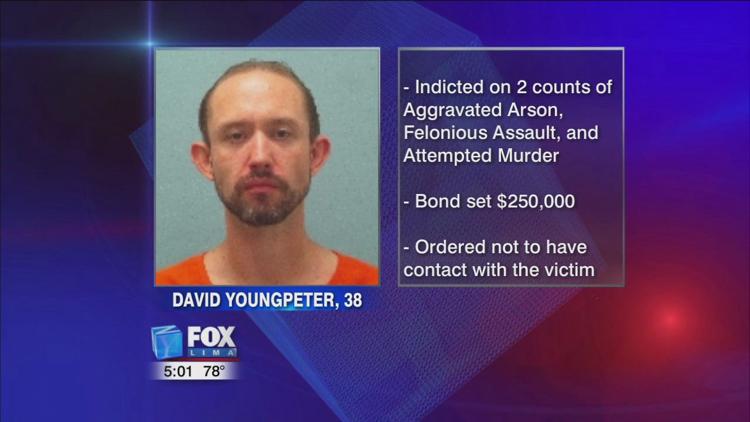 38-year-old David Youngpeter pleaded not guilty to two counts of aggravated arson, and one count each of felonious assault and attempted murder. Bond has been set at $250,000. The Delphos Police Department says that on September 3, 2019, they were called to investigate how a woman ended up with severe burns on her legs. During the investigation, they went to Youngpeter's home and found him with minor burns and evidence of fire in the home. Investigators say that Youngpeter doused the woman with gasoline and lit her on fire.
The woman was taken to a Toledo burn unit for treatment. Youngpeter has been ordered not to have contact with the victim and he will have his first pretrial at the end of the month.
Previous Press Release: