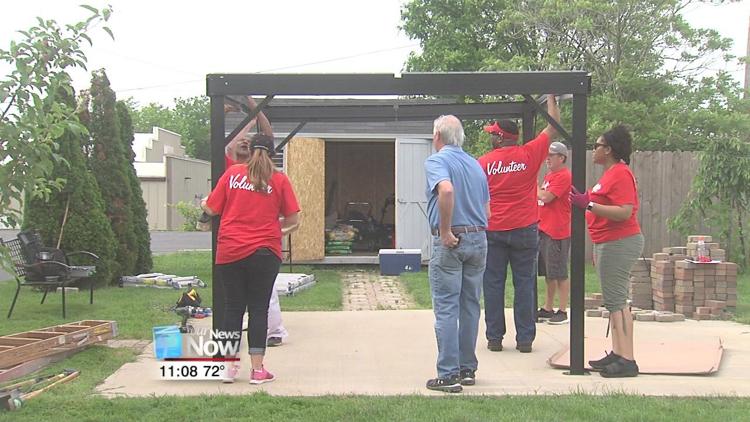 Volunteers from the Russels Point Honda transmission plant were in Lima on Saturday to lend a helping hand to a non-profit making a difference in the community.
As a part of the Honda Week of Service, the volunteers were helping to plant trees and flowers in the lot next to the Northwest Ohio Literacy Council as well as built a gazebo to give the council an outdoor tutoring space. The project gives Honda employees a chance to get out and leave a positive impact on the communities around them.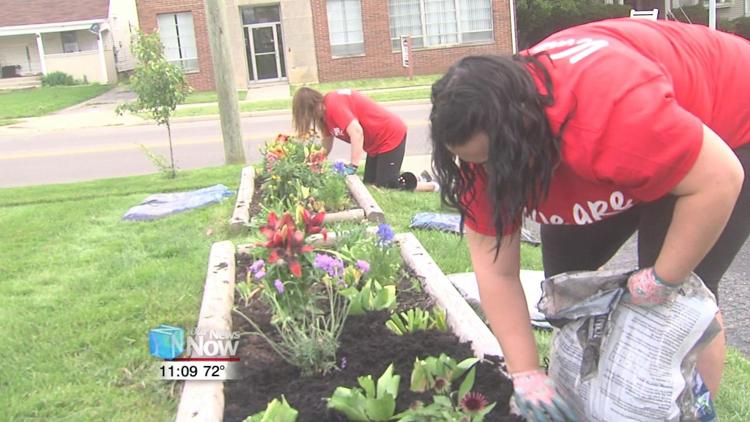 "Part of our vision as a company is that we want to be a company that society wants to exist," said unit manager Pilate Bradley. "Our 20-30 vision really walks about serving people and what a great partnership that we were able to work with the Lima Adult Learning Center to provide another venue for them to work with their readers."
It is a huge help to the literacy council, who has been trying for seven years now to create a community space on the lot.
"It used to be an old house," said Literacy Council Exec. Director Ken Blancard. "We had it torn down and were just trying to spruce up the neighborhood and make it look better, plant a bunch of trees, kind of the environmental thing, and we're going to use it for tutoring. We'll have tables and chairs out here where our clients and tutors can come out here and work together and relax and learn at the same time.
The Honda Week of Service will officially wrap up on June 16.