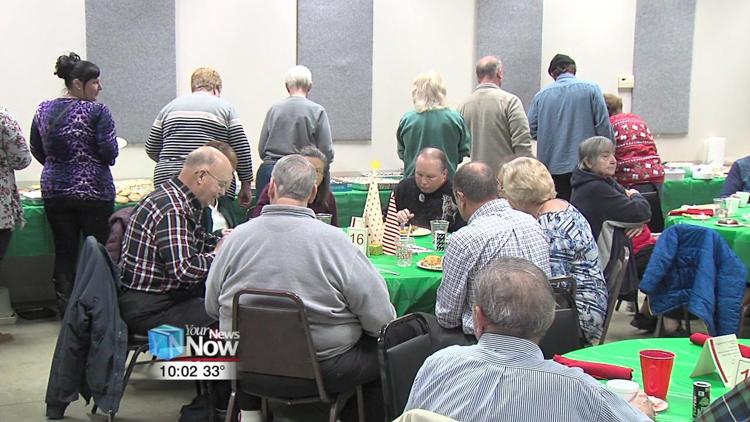 Christmas is about family and friends and the Rockford community came together to be that for each other during their annual Christmas meal.
The Rockford United Methodist Church has been hosting the "Together on Christmas" meal for the last 14 years.  The church started the meal to help people who may be alone or in need of a nice meal on Christmas.  Each year the number of people that are stopping by the Rockford Community Center has grown.  The first year they served around 200 meals, in the past couple of years they have served over 700 meals.  The meal not only has been good for people who attend but offered the congregation a different perspective on the holiday.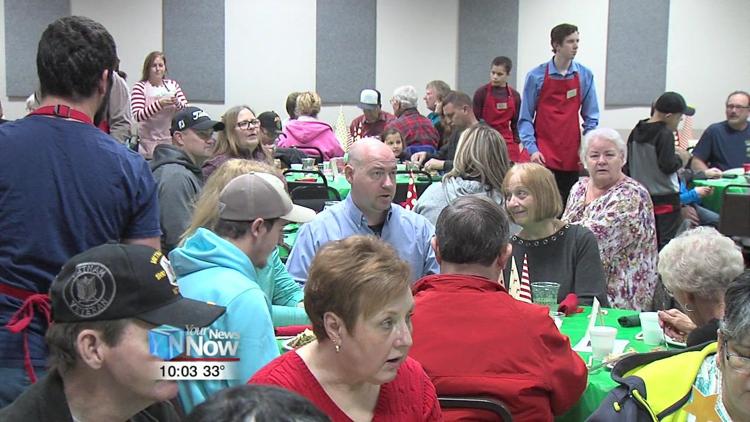 "It has changed the way the people of our congregation and the people in our community celebrate Christmas," says Pastor Chip Steffy of Rockford UMC. "Because people in our congregation, rather than traveling to other places or simply being at home with their own family, they are here with the opportunity to serve and that makes everyone feel good."
Steffy adds that they continue to be blessed and thank the people that decided to join them for the annual meal.