You'll be seeing the West Ohio Food Bank in a new set of wheels during their food distributions.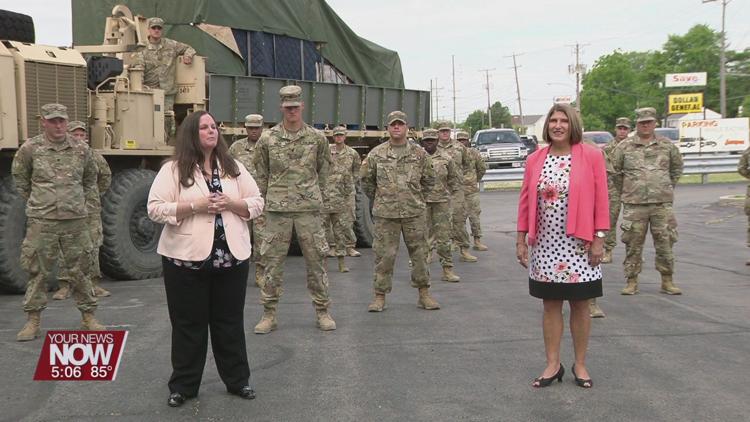 Because of the long-standing partnership with Kroger, the West Ohio Food Bank received a donation from the grocery store chain to purchase a new distribution truck. The new refrigerated truck and consistent help from the Ohio National Guard will increase efficiency by cutting down on trips and loading more food with the truck. Kroger also continues with their Zero Hunger, Zero Waste campaign by providing food to the food bank for distribution, to cut down on the amount of food wasted and people that go hungry.
"Community partners are essential," Linda Hamilton said, CEO of West Ohio Food Bank. "We can't work in isolation and it is wonderful to be able to acknowledge and recognize today, Kroger, for the excellent work they've done, as well as throughout the years. All of the community partners we've been able to work with to help provide food to those who really need it."
"The refrigeration piece is really important," said Amy McCormick, corporate affairs manager from Kroger. "They pick up dry goods, but what we really want when you think about meat, dairy, the protein that our friends and neighbors needs very, very important. So the refrigeration aspect of this truck we're able to fund and donate to West Ohio Food Bank is critical for this area."
The National Guard is set to continue to help the food bank through at least August.