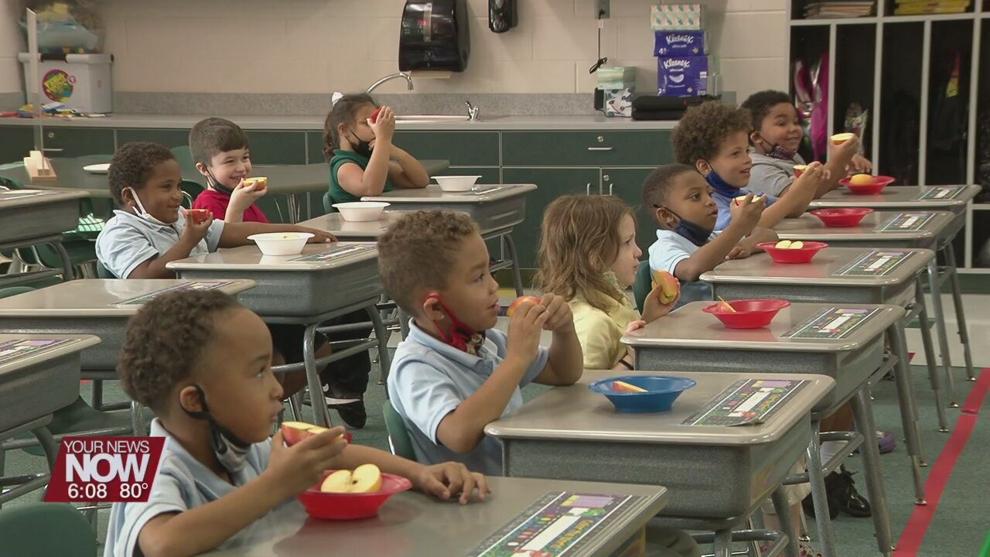 Liberty Arts Magnet participated in a six-state event that involved promoting a healthy lifestyle.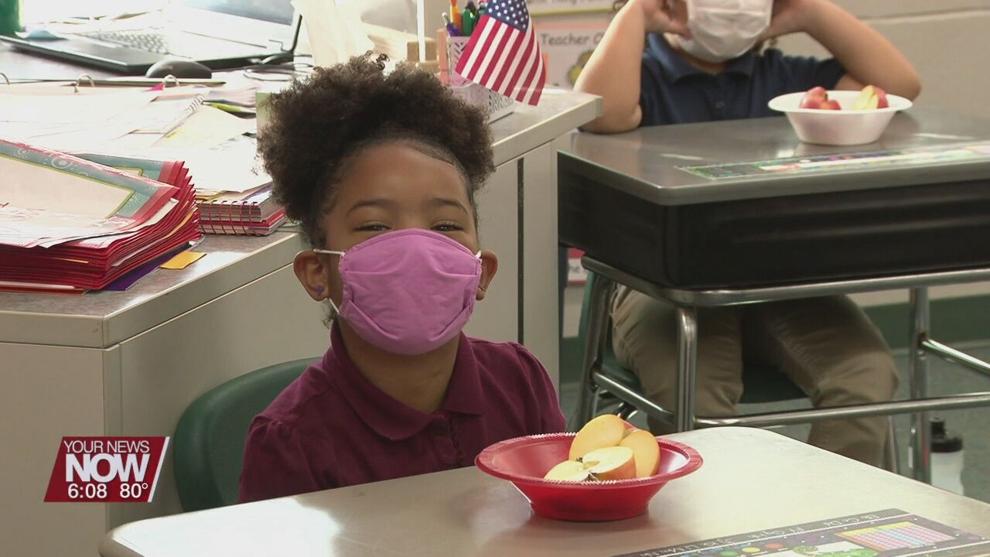 The 2021 Great Lakes Apple Crunch has schools, early care centers, colleges, hospitals, and other organizations from Minnesota, Wisconsin, Illinois, Michigan, Indian, and Ohio learn more about apples and their many benefits.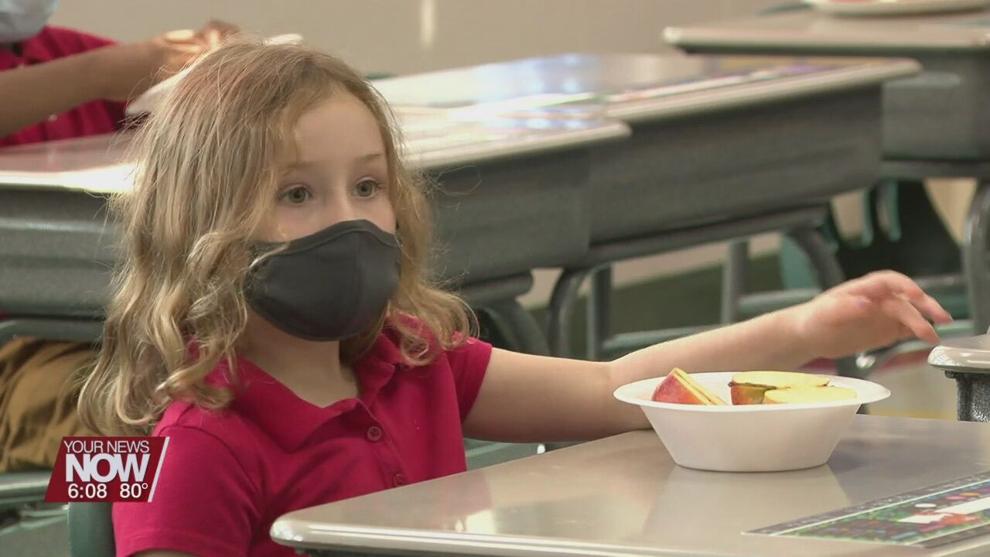 Liberty Arts Magnet Kindergarteners spent the week learning more about apples, how they grow, and how they can lead to a healthy lifestyle.
At 12 PM, students joined the other participating organizations across the six states and took a bite of their apples, signifying an introduction to being healthy.
The apples were provided to Liberty Arts Magnet by Swiss Country Market in Elida.