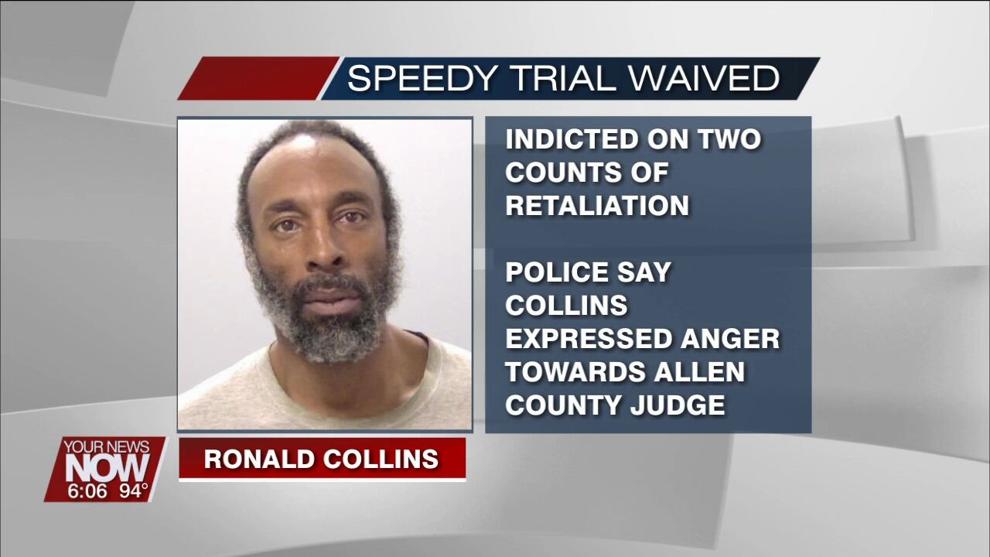 A Lima man who police say threatened violence towards an Allen County judge has waived his right to a speedy trial.
Ronald Collins signed the waiver in Allen County Common Pleas Court on Wednesday in front of sitting Judge Gregory Singer. Collins was indicted on two counts of retaliation after releasing a video that police say expressed anger towards Allen County Judge Terri Kohlreiser after certain court proceedings.
The Lima man will next appear in court via telephone pre-trial on July 13th of this year.