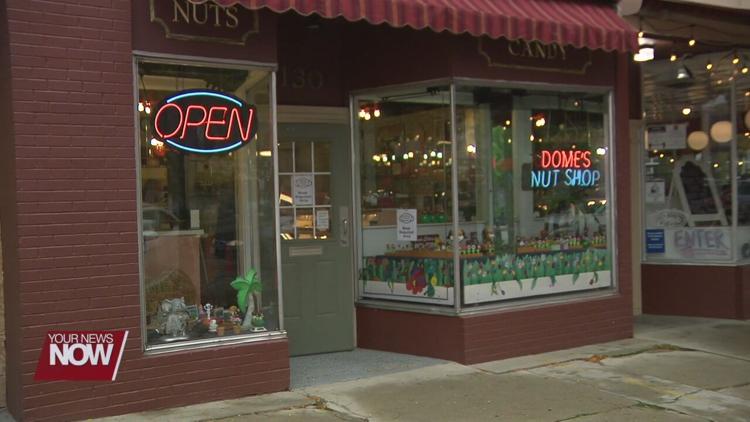 At the end of October, a downtown Lima staple, Dome's Nut Shop, will permanently close their doors.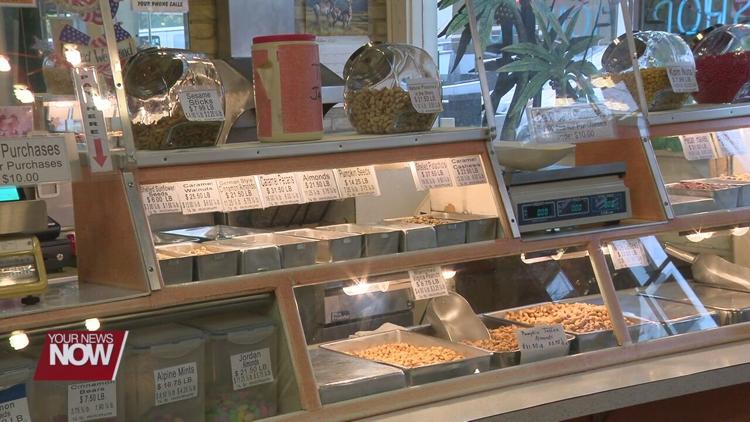 The third-generation family-run business has been in the downtown square since 1938. Compounding events have led Glenn Dome to the decision, but overall, he just has that feeling it's time to scoop his last few bags.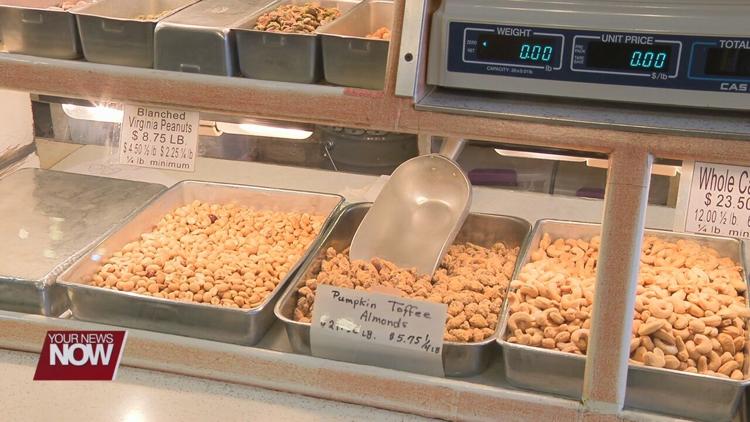 "Well I'm going to miss it," says Dome. "Then also in the back of my mind, I'll be glad to get away. I've been here for 45 years and I just think it's time."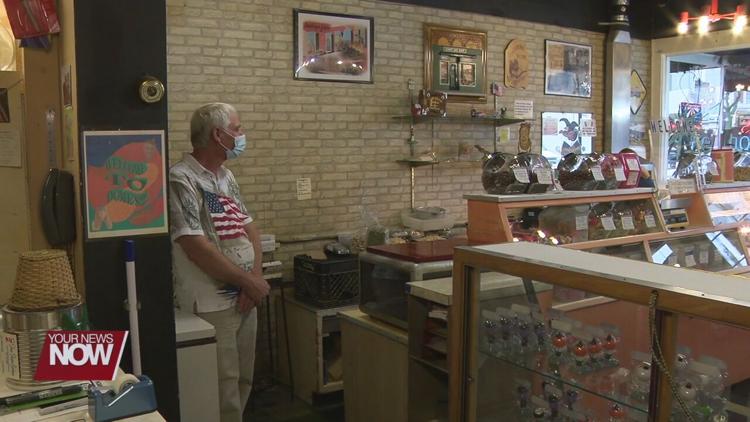 Dome feels the national and global situations have forced his hand into closing up shop and retiring. He says the economy is in disarray, the COVID-19 pandemic has slowed up what was left of the business and the disasters across the country will affect production.
"It's changed a lot over the years. Now with the fires in California, the nuts are going to be hard to get. And also, in the south from the flooding and things like that, there will be a peanut shortage also. So, I mean, it's just one thing after another. It all affects the business," adds Dome.
For decades you could walk into the Main Street shop and find an assortment of nuts, maybe some popcorn, and even fix your sweet tooth. And it was those dedicated regulars that made it worth it for Dome.
"Well, I think most of the older ones have already passed on so I mean now it's the younger generation and they don't know us as well as the older generation. Things have changed around the town here. There's (a) few that have been with us a long time," says Dome. "I've seen a lot of the kids grow up, second and third generations. So I'm going to miss a lot of the people, won't be the same."
Dome has watched downtown change over the years. He says the lack of businesses moving in may have hurt a little, but he believes downtown will be better in the future. As for his future, COVID-19 has thrown a wrench in his plans as well.
"Well, I wanted to travel but with the coronavirus it kind of put a damper on that for a while," stated Dome. "We'll see what happens."
There is still a little time left to grab your last bag before the doors on October 31st.