Bicyclists in Lima now have multiple places to stop if their ride needs repairs.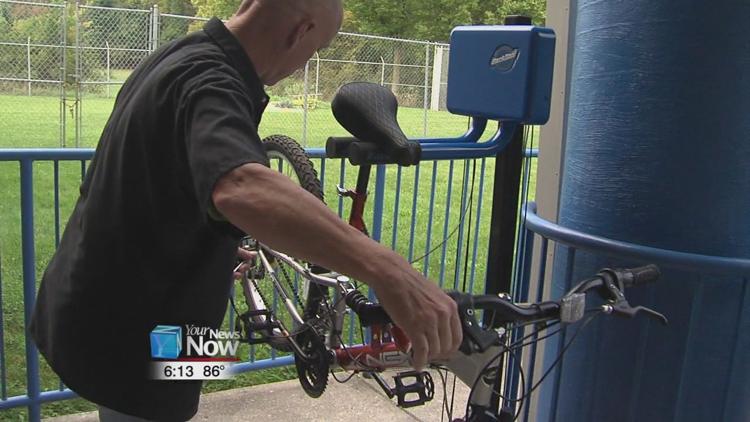 A grant from Activate Allen County has allowed "The Wheelhouse" to place bicycle work stations in the community. The station allows riders to take care of minor repairs and flat tires while they're out riding. The executive director of the Bradfield Community Center is thankful a station is placed at their facility and says it will be beneficial to those they serve.
"Having this access to be able to make sure their bikes are safe or if they're having a flat, or need to tighten their seats up, that's one thing that will definitely add to the community around this area," said Kesha Drake, Executive Director of Bradfield Community Center.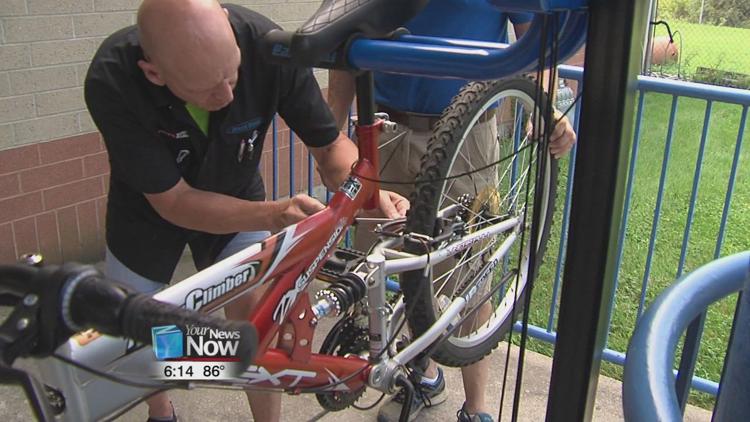 "We want to encourage a biking community, both us and The Wheelhouse and Crankers, want to encourage the community to become more bicycle friendly. The other thing is it's a health grant and we think it adds to health, not only for fitness for the individual but also biking is a community health opportunity," said Larry Cress, Wheelhouse Chairperson.
There are repair stations also located at "Rally Point Youth Center" located at 1698 N Main Street, "The Wheelhouse" at 619 East Elm Street, and at "Crankers Cycling" located at 401 N Main Street.