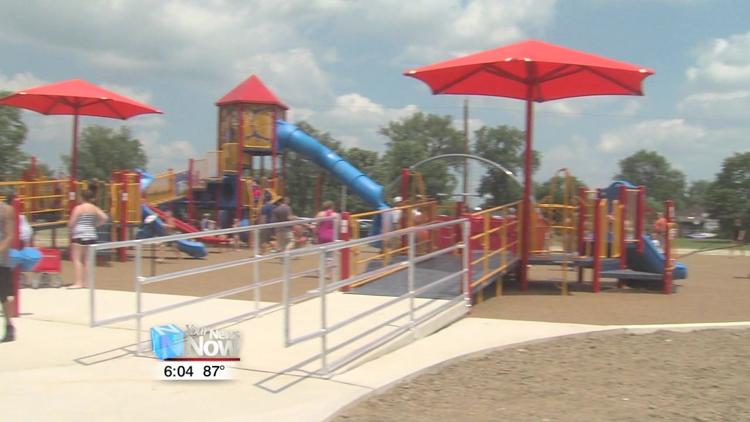 A new park in Celina is starting to take shape after several years of development.
A children's area near the Harley Jones Rotary Memorial amphitheater has officially been opened for the Celina community. Located next to Lakeshore Park, the new splash pad and 8,000 square foot playground were largely made possible thanks to a donation from Kathy Sharkey, who gave $200,000 in the name of her late husband Dan, who died of cancer in 2015, and her grandson Mason Thobe, who passed away in 2010.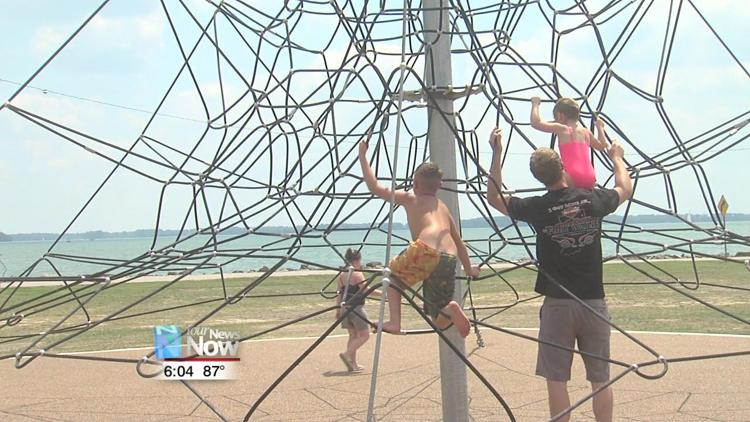 Sharkey said she got involved in the project because she wanted to do something in their names that would bring joy to the whole community.
"There really isn't that many things to do for free for children just to have a lot of fun," said Sharkey. "The only splash pad near here is at the pool but you have to pay to get in so this way any time the kids want to come out and play, they can."
The splash pad, playground, and amphitheater are only the start to what the city hopes will be a must-see in Celina.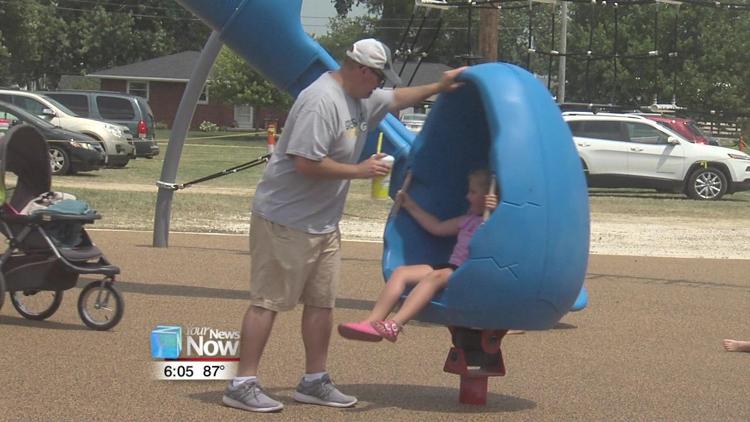 "My dream, I would say, is to have a place where visitors and residents alike can truly recreate," said Celina Mayor Jeff Hazel. "They're going to have some exercise equipment trails. Mercer Health is partnering with the city to get that part done. I've also got right now on the wings, I've got the potential of roughly about a half-million dollars of a grant from the federal government through the National Parks Service. We're waiting to find out how much of that has been approved to come down."
Hazel says that eventually, the park will also feature a large shelter house and bathrooms added to it, as well as several ball courts and another playground.