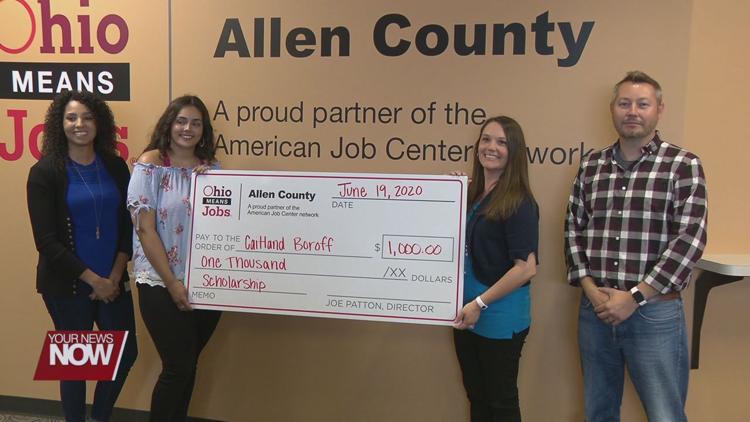 Ohio Means Jobs is dedicated to helping people find career paths and now they are giving students a chance to land on their feet out of high school with a new scholarship program.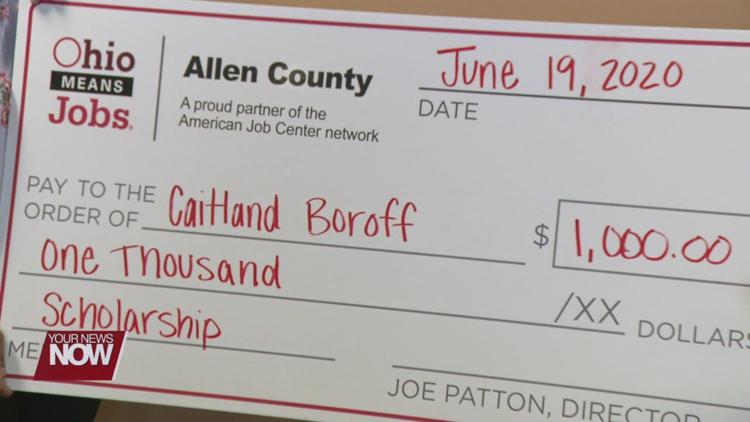 Job and career coaches from Ohio Means Jobs have been helping students in every high school in Allen County to prepare for their future after graduation. This year is the first time they have offered a scholarship to one of those students, and the money came straight from OMJ employees who donated during various office fundraisers. Perry High School was the school chosen by OMJ to receive the scholarship, and Caitland Boroff was the lucky recipient.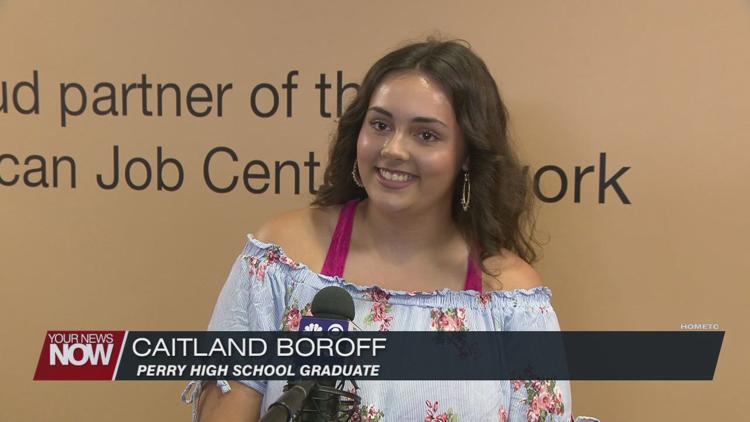 Boroff says, "It's actually really surprising because a year ago I didn't even know I wanted to go to college, and now here I am."
Boroff is planning on using her $1,000 scholarship for an esthetician class at Apollo.