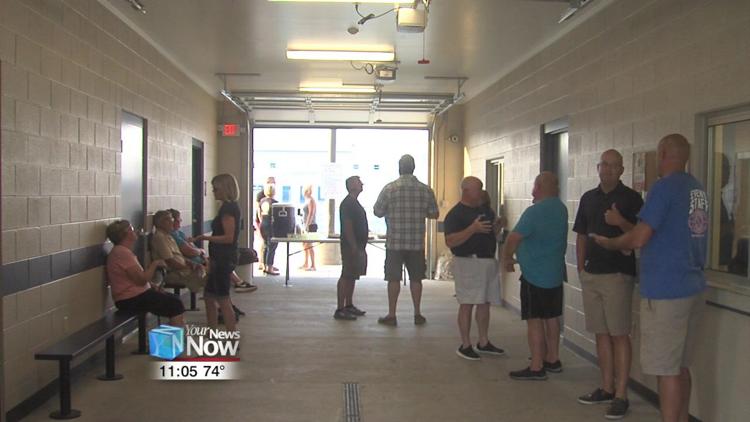 Stadium Park and the Delphos Kiwanis invited the community to check out the new shelter house facilities that were opened in June.
Delphos Swimming Pool patrons now have access to updated handicap accessible restrooms and changing rooms, as well as a new lifeguard station and concession stand with an added window to let park goers enjoy the food without going into the pool. It is the first update to the facility has since the last building was completed in 1941, and it is one that has been very welcomed by the community.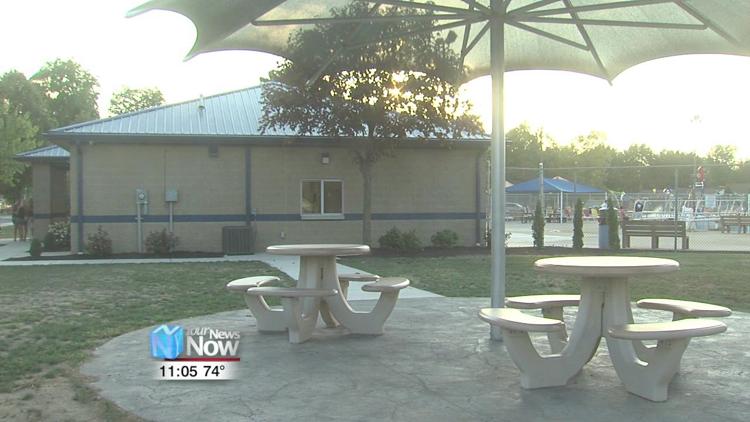 "Everybody's been thrilled with them and really appreciative of them and that's kind of what spurred it," said Kiwanis member Jamey Wisher. "When we did the SplashPad we had a lot of comments from people in the community that the restrooms and that really needed an update and were in bad condition, so we listened to that and we knew that ourselves so it was a no brainer to tackle it."
The Kiwanis and the A.C. Dienstenberger Foundation, along with several businesses, individuals, and foundations, fronted the $340,000 needed to make all of the desired upgrades.
The pool and new shelter house will be open daily through August 20.